Hawken Is Finally Making A Comeback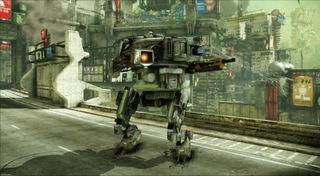 After going on hiatus for a while and seemingly going dark in the media spaces for quite some time, Adhesive Games' Hawken is finally making a comeback. Why and how? Well, the 'why' is because it's a game with a lot to offer. The 'how' is because of Reloaded Productions stepping in to help finish the game's final stretch in Early Access.
Polygon spotted a Facebook post over on the official Hawken page where it was stated...
Why couldn't anything be said? Because the game was recently picked up by Reloaded Productions, the same white knight saviors for Realtime Worlds' All Points Bulletin, turning the game into the free-to-play incarnation known as APB: Reloaded.
Reloaded Productions has now stepped in for Hawken, hoping to revitalize the game's momentum after there was a slow period during the game's Early Access phase. K2 Network producer Joshua Clausen commented about the acquisition, saying...
Over on Develop, they cover a bit more of the game's history, detailing how Hawken had once acquired $28 million in capital funding but still had troubles getting completely off the ground. There's a lot of positive feedback for the game over on the Steam page, but it wasn't enough get the game out of the development rut.
Develop took note of a statement about the game's revitalization, where the Hawken page has a comment that reads...
Hawken is a lot like Titanfall... or more-so, it was Titanfall before Titanfall. Save for the fact you couldn't get out of the mechs. However, the blazing fast gameplay and 60fps, smooth-as-butter mechanics were designed so that gamers who weren't traditionally fond of the slow, hulking mech games in the past would be more inclined to the fast paced gameplay of Hawken.
The game sported high-end visual effects, lots of customizable heavy firepower and a futuristic setting that really complimented the mech warfare motif.
Hawken was at one point scheduled for a console release, but it never really materialized. I wonder with Reloaded Productions putting APB: Reloaded on the Xbox One and PS4 could it be possible for us to see Hawken eventually make the leap to the Xbox One and PS4 after it exits Early Access on Steam? I guess we'll find out later on down the road.
For now, you can keep an eye on the game's Steam page for new updates and info now that Reloaded Productions has stepped into the picture.
Staff Writer at CinemaBlend.
Your Daily Blend of Entertainment News
Thank you for signing up to CinemaBlend. You will receive a verification email shortly.
There was a problem. Please refresh the page and try again.