Hideo Kojima Will Be Making Another Metal Gear Solid Trailer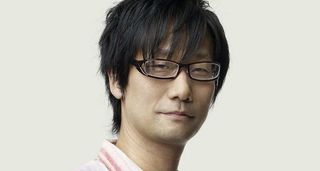 The last Metal Gear Solid V: The Phantom Pain trailer left a lot to be desired, but that wasn't a surprise given the fact that Hideo Kojima didn't direct it.
VG247 reports some interesting news that fans of the franchise will want to pay attention to. It looks like Hideo Kojima has another trailer in store that'll drop before the September 1 release of the hotly-anticipated Metal Gear Solid title, and that's great news, especially since the previous trailer needed a whole lot of work.
Kojima himself tweeted the news to fans around the world:
It's really atypical for fans to get excited about such things, but not for anyone who follows Metal Gear exclusively. Kojima is a master at the craft, even though he sometimes loops in too many spoilers for some. He's excellent at creating great watches that feel much like taking in a companion to the game you're seeing on-screen.
It's strange, then, why Kojima would allow such a generic and awful traielr to bear the Metal Gear name, when he's got to be keenly aware of how bad it was in the first place. I mean, just look at it. It's embarrassing. It's riddled with bizarre action movie trailer cliches and statements that just don't make sense for the franchise -- it even ends up spoiling some plot points in a major way.
Kojima has (quite surprisingly) vowed that the upcoming trailer he's working on will feature fewer spoilers than usual, so that's an even better reason to keep your eyes peeled for what he comes up with.
I'm curious about what's actually happened between Kojima and Konami with the whole MGS debacle, since we never really got a concrete answer, but that's not really something we're going to know much more about, given the situation. Either way, you can't have Metal Gear without Kojima, and you can't have Kojima without Metal Gear -- he's not been working on many other projects for some time except the defunct P.T., so it'll be interesting to see where he lands next.