Hitman Franchise Is Dirt Cheap Right Now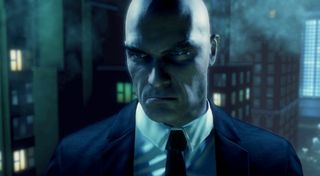 The Hitman franchise from IO Interactive and currently under the publishing license of Square Enix is discounted right now on Steam for up to 80% off the normal asking price. You can get all of the available Hitman games digitally for only $7.99.
For the next day the Hitman collection, including the original game, Hitman 2: Silent Assassin, Hitman 3: Contracts, Hitman 4: Blood Money, Hitman: Sniper Challenge and Hitman: Absolution are available for up to 80% off individually or together in a bundle.
While each of the games are 80% off they each carry their own individual discount price. Hitman: Absolution is regular $19.99 but it's discounted down to $3.99. Hitman 2: Silent Assassin is regular $6.99 but you can get it for as low as $1.39, the same with Hitman: Codename 47 and Hitman: Contracts. The more recent Hitman: Sniper Challenge level for Hitman: Absolution is regular $24.99 but the challenge level and equipment is discounted down to $4.99.
In addition to a bunch of the games being made available at cheaper prices, there are also discounts on the DLC for Hitman: Absolution. There are a lot of DLC packs available for the game, including 11 different pieces of content.
There are seven different guns available and four extra costumes. The guns and costumes are 81% off, just one extra percent compared to the games themselves. The DLC – all of it – regularly go for $0.99 but during the sale they're available for only $0.19.
I'll be honest, some of the DLC was too juicy even for me to pass up, especially the bonus Deus Ex: Human Revolution themed DLC that features Adam Jensen's Sarif Industries' awesome armor. It doesn't contain any of the special augmented abilities that Jensen had, but it does contain an extra bit of durability so that Agent 47 take a few extra hits during a firefight. In addition to the armor the DLC also includes Jensen's silenced pistol, giving Agent 47 a bit of an extra bit of a punch when he steps into a firefight with suspecting or unsuspecting foes.
The deal comes shortly after a very strong showing by Square Enix at this year's E3 where the company rolled out a lot of strong content for their upcoming slate of games due for release this year and next year.
IO Interactive was one of the developers that took to the stage during E3 where they revealed that a brand new Hitman game is in the works for home consoles and PC, due to drop this holiday season.
It's likely that riding off the high of that momentum from the biggest electronic entertainment trade show of the year that they wanted to capitalize on that momentum and Square opted to put the Hitman series on sale.
The details on the newest game are kept fairly under wraps and the gameplay is mostly mirrored after the previous entries in the series where we know that there will be open sandbox gameplay where players can don disguises, equip various weapons and utilize multiple ways to take out targets.
If you need to catch up on the Hitman series and learn more about Agent 47 before diving into the newest game you can grab the entire series for only $7.99 on Steam.
Your Daily Blend of Entertainment News
Staff Writer at CinemaBlend.