Hotline Miami 2 Developer Has Awesome Solution To Australian Ban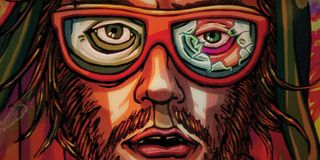 Australia's ratings board announced this week that they won't allow Hotline Miami 2 to be sold in that country. Developer Dennaton Games has an unorthodox way to get the PC and PlayStation top-down shooter into players' hands, though.
"If it ends up not being released in Australia, just pirate it after release," designer Jonatan Söderström told a fan via email. "No need to send us any money, just enjoy the game!"
Publisher Devolver Digital confirmed that the email was authentic over Twitter. They also verified its authenticity to Ars Technica.
"He's said similar things in the past and yes, I can confirm he wants people to enjoy the game," a Devolver Digital representative told Ars.
The Classification Board in Australia refused to rate Hotline Miami 2 because of a scene during which the male character is "viewed pinning the female down by the arms and lying on top of her thrusting, implicitly raping her." The game can't be released in Australia due to this depiction of "implied sexual violence."
Devolver expressed disappointment with the decision and said that the Classification Board has incorrectly described their game.
"We are concerned and disappointed that a board of professionals tasked with evaluating and judging games fairly and honestly would stretch the facts to such a degree and issue a report that describes specific thrusting actions that are not simply present in the sequence in question and incorrectly portrays what was presented to them for review," the company said in a statement on their website.
Other games initially rejected by Australian's ratings board were able to be released in that country following some edits by the developer. However, Devolver Digital said in their statement that they "stand by our developers, their creative vision for the storyline, its characters and the game." They added that they're not going to challenge the ruling either.
Söderström's email urging Australian gamers to simply steal the game just further drives home the message: Dennaton and Devolver have no interest in changing the game to satisfy the Australian authorities. They'd rather have the game be pirated by Australians rather than release an edited version.
I'm not surprised to see the Hotline Miami 2 team be so blunt. They had some choice words about free-to-play games earlier this year.
"I was so fed up of people telling us we should do free-to-fucking-play, in-app-fucking purchases, whatever the fuck that is, and that consoles were dead," Devolver's Graeme Struthers said earlier this year. "So fuck all of those people and their fucking shitty stance. I don't really engage a lot with the industry, but I went to one of these BAFTA things and these people were lecturing the audience about why we should all be going in that direction. I just sat there thinking 'fuck you'."
Staff Writer at CinemaBlend.
Your Daily Blend of Entertainment News
Thank you for signing up to CinemaBlend. You will receive a verification email shortly.
There was a problem. Please refresh the page and try again.