Joystiq Shut Down By AOL Along With Massively And WoW Insider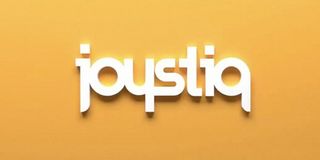 Gaming blog Joystiq is no more. AOL confirmed that they're closing the site down on February 3rd following rumors earlier this week about its future.
TechCrunch reports that will be "folded into" tech blog Engadget and will exist as a separate channel within it. There seems to be little difference between shutting down a site and merging a site with another when you're firing all of its staff. Many of the writers and editors confirmed over Twitter this afternoon that they're being let go by AOL:
So what's actually being folded into Engadget, then? The logo? The archives? That seems to be all that's left of the long-running blog. It's PR spin to call this anything other than a shut-down.
Joystiq's sister blogs Massively and WoW Insider are both being shuttered by AOL as well. Massively, created in 2007 to cover MMO news, announced their upcoming closure with a post by editor-in-chief Bree Royce. Here's an excerpt:
WoW Insider is a World of Warcraft-centric blog that occasionally covered Blizzard's other games as well. It's been in operation since 2005. Their editor-in-chief Alex Ziebart made his goodbye post today as well, saying in it that they "certainly weren't expecting it":
It's always sad when people lose their job, particularly people who did said job well. What makes the Joystiq situation more depressing than usual is how AOL handled it. The first report of Joystiq's closure, part of a wider "reorganization" by AOL, was published on Monday. Joystiq's staff was then apparently left twisting in the wind throughout the week. They knew what was coming but they were worried it would come faster if they publicly acknowledged it.
"Sources tell Joystiq that the staff is aware of the closure, but corporate hasn't officially told them, so they are unable to acknowledge anything out of concern that it will cause immediate shutdown," said the Joystiq report on rumors of their own imminent shutdown. "We've reached out for more information. We will update, as we always have, when we know more."
Now that they've been granted the privilege of knowing that they're fired and permission to tell the world, the Joystiq/WoW Insider/Massively teams now have to plaster on smiles and keep writing through the February 3rd.
Best of luck to everyone affected by these lay-offs. You deserved a lot better than what you got.
Staff Writer at CinemaBlend.
Your Daily Blend of Entertainment News
Thank you for signing up to CinemaBlend. You will receive a verification email shortly.
There was a problem. Please refresh the page and try again.