Konami Will Stop Making Console Games, Report Says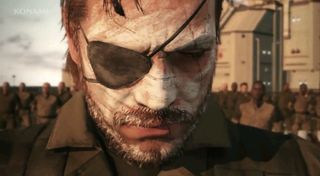 If you were really hoping to see another big budget AAA title out of Konami, bury those hopes... fast. New reports are indicating that Konami will be stepping out of the AAA video game production business and they will solely rely on their pachinko and mobile game development.
The report comes from Eurogamer, who picked up an additional report from French blog Gameblog where they indicated that Konami's worldwide technology director Julien Merceron has departed from the company, citing that the direction toward mobile and casual gaming was something he didn't agree with.
According to the reports, Konami will only have the Pro Evolution Soccer and Metal Gear Online titles in their slate for AAA titles. No more Castlevania, no more Silent Hill and no more Suikoden.
Previously an extended report from Nikkei had indicated that Konami was moving away from the AAA console business and that they wanted to focus more on the ever-popular pachinko business in Japan, as well as the constantly budding mobile market. Of course, while pachinko may be a surefire bet in Japan the mobile market is constantly in flux and just because you make mobile games doesn't guarantee that they'll be a success. Even still, Sega has also moved in a similar direction as Konami, getting out of the AAA business and focusing more on the mobile, arcade and pachinko business as well.
This news wouldn't be too shocking or upsetting if perhaps Metal Gear Solid V: The Phantom Pain had been shipped in a complete state. Not to get into spoiler territory but there's a pretty big chunk of the game missing that would have otherwise helped wrap up the story and link into the original Metal Gear on the NES. Unfortunately it appears as if Konami cutting off Kojima Productions after several years of development and an $80 million budget was so that they could quickly recoup the funds and get out of the console game production business. The whole thing leaves a very sour taste in the mouths of gamers as the realization hits home that this move from Konami may have tainted the Metal Gear legacy considering that instead of The Phantom Pain being an awesome swan song it now leaves more questions than answers in the hands of gamers.
Konami had mentioned before that even after Kojima takes leave of the company that they will continue to produce Metal Gear games, but the question becomes: what sort of Metal Gear games will they produce if they're getting out of the console business? I tend to doubt that there's going to be a very large, sustainable Metal Gear fanbase playing popcorn mobile titles in the same way that Capcom and Sega make Mega Man and Sonic titles for phones and tablets.
Nevertheless, it seems to be a more bitter than sweet end for a lot of Konami franchises. Silent Hills unfortunately won't get to have a proper ending like Metal Gear Solid, or Castlevania, which concluded the series with Lords of Shadow 2.
So how do you feel about this? Knowing that The Phantom Pain ends this way and that only Metal Gear Online remains while other Konami franchises will be relegated to mobile ports or pachinko machines?
Staff Writer at CinemaBlend.
Your Daily Blend of Entertainment News
Thank you for signing up to CinemaBlend. You will receive a verification email shortly.
There was a problem. Please refresh the page and try again.