Lara Croft And The Guardian Of Light Now Free-To-Play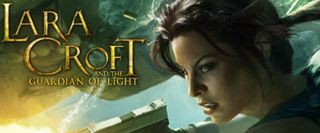 Square Enix has announced that a new game has joined their free-to-play, ad-based gaming service, Core Online. Lara Croft and The Guardian of Light can be played for free via Core Online, an ad-based gaming portal that sports AAA games without a price tag.
Core Online replaces the traditional pay-to-play premium method with an ad-based service that runs online, enabling users to earn play-time by watching ads. You can save up minutes by watching enough ads to get up to an entire hour of gameplay.
David Guldbrandsen, General Manager of Hapti.co, the new studio from Square Enix, commented in the press release saying...
Lara Croft not only joins Hitman: Blood Money but also Mini Ninjas and Heroes & Generals, which are also part of Square's new Core Online service.
The game itself is another one of those run-and-gun titles that sees Lara aiming to solve puzzles and battle ancient evils while raiding tombs, as usual.
If you're not at all perturbed at having to stop every so often to watch some ads in between playing a game – for free, mind you – then you can check out Lara Croft And The Guardian of Light right now over at the Core Online Website.
Staff Writer at CinemaBlend.
Your Daily Blend of Entertainment News
Thank you for signing up to CinemaBlend. You will receive a verification email shortly.
There was a problem. Please refresh the page and try again.