Leaked Wii U Video Shows NFC In Action, Rayman Legends Confirmed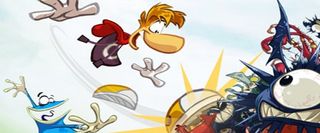 A leaked Wii U video has surfaced showcasing the console's near field communication (NFC) feature with Rayman Legends. Due to the footage being exposed, Ubisoft has confirmed that the game is indeed Rayman Origins' sequel.
French website Gamekult leaked the footage, which showcases a Raving Rabbid action figure transferred into the platformer. Assassin's Creed protagonist Ezio is also displayed in the video.
Following the leak, Ubisoft issued the following statement (via VG247), subsequently confirming that Rayman Legends is the rumored successor to critical darling Rayman Origins.
"An internal video showing images of Rayman Origins' sequel has leaked over the Internet. This video was intended as a purely internal demonstrative video, and in NO way represents the final game, the final console or their features. This video was destined for internal production teams who often create game prototypes with work in progress development kits."
Your Daily Blend of Entertainment News
Thank you for signing up to CinemaBlend. You will receive a verification email shortly.
There was a problem. Please refresh the page and try again.