Lightning Returns: Final Fantasy XIII Will Complete The Trilogy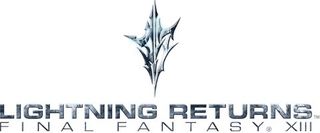 Square Enix announced on Friday night that they're going to continue the Final Fantasy XIII saga. Lightning Returns: Final Fantasy XIII will will wrap up the storyline of these games once and for all.
As you might have guessed, Lightning is the main character of Returns. If you're not aware, she was the protagonist of FFXIII. After being largely absent in FFXIII-2, she's back in the spotlight. Her mission is to save the world before it ends in 13 days.
Lightning Returns is said to have more player freedom than previous games. Players will travel across four islands in their quest. They can also customize Lightning with new clothing and weapons, thereby giving her different abilities. Recent Final Fantasy games have been characterized by a narrowing of player choice so movement in the opposite direction is very welcome.
The Paradigm Shift battle system from the first two FFXIII games will make its return. The key difference is that players will be able to move Lightning on the battlefield. Players will also directly control her attacks.
"We are pleased to reveal that Lightning is returning as the playable character in this title, and are excited to see how fans react to the more direct battle system and expansive environment that can be explored at will," said Lightning producer Yoshinori Kitase.
Square Enix plans to release Lightning Returns next year on the PS3 and Xbox 360.
Image 1 of 3
Image 2 of 3
Image 3 of 3
Staff Writer at CinemaBlend.
Your Daily Blend of Entertainment News
Thank you for signing up to CinemaBlend. You will receive a verification email shortly.
There was a problem. Please refresh the page and try again.