New Metal Gear Online DLC? Here's The Latest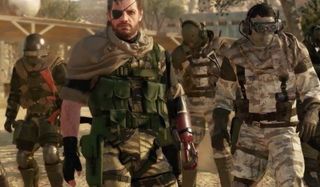 Despite the removal of Hideo Kojima, creator of the Metal Gear Solid series, from Konami, it was announced today on Twitter that Metal Gear Online would continue to be updated with new DLC.
The DLC coming soon would include new maps, Survival mode and more with a promise of more details to come in the future. If you aren't familiar with the Survival game mode present in previous Metal Gear Solid games, Survival mode rewarded players with points for match win streaks rather than individual performance per round. The response to the announcement of new game content, despite Kojima's absence, has been wholly positive.
Many Twitter followers congratulated Konami for making the right decision to keep Metal Gear Solid alive, even if for a little bit.
With the absence of Hideo Kojima, many believed that it was the end for the Metal Gear Solid series as well. According to a podcast by the Metal Gear Solid composer, Rika Muranaka, Hideo Kojima was removed from Konami due to constant overspending on hit games like Metal Gear Solid V: Phantom Pain. While Kojima wanted to make the Metal Gear Solid games as great as they could be, Konami wanted to cut back on costs. Despite Metal Gear Solid's overwhelming success, Konami just didn't see the benefit. There were countless reports of Konami bullying Kojima after their split, such as claims stating that they kept him from appearing at The Game Awards so he couldn't accept an award for Metal Gear Solid.
Kojima has since then announced a partnership with Sony to work on his next game on PlayStation out of his newly reignited studio, Kojima Productions. Maybe he'll bring the much-anticipated, failed Silent Hills back? Probably not. As for Metal Gear Solid, it's at least still alive and kicking for a little while longer.
Your Daily Blend of Entertainment News
Thank you for signing up to CinemaBlend. You will receive a verification email shortly.
There was a problem. Please refresh the page and try again.