Microsoft Confirms No Next-Gen Xbox Console For 2012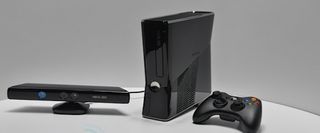 Smart marks pretty much already stated that Microsoft wouldn't be launching a console this fall alongside Halo 4 because either the game would overshadow the launch of the console or the console would overshadow the launch of the game. Well, Microsoft cleared up the rumors regarding any potential next-generation Xbox consoles being released this year, clearly stating that they have no plans of releasing any new hardware for 2012.
According to a French financing website, Marketing Director Cedrick Delmas for the French division of the Xbox entertainment brand simply stated that "there will be nothing new in 2012." He went on to further say that the Xbox Kinect is selling quite well and Microsoft doesn't want to undermine the sales with a new console, saying..."We have 620,000 Kinects in France. Today, more than 50% of consoles sold over Christmas were with Kinect packs. People come into the world via 360 Kinect, and it is certain that it helps us reach a new audience. "
The 2012 launch was only speculated by a Windows blogger who was the same guy who said that Microsoft would announce a new console at CES 2012. Shortly thereafter, Microsoft said the CES 2012 keynote speech would be their last because the event didn't align with the way they approached announcements and releases in the entertainment media industry, thus curb-stomping the next-gen console announcement rumor into dust.
Other industry analysts also felt that 2012 was an unlikely time for Microsoft to release a new console given the release of Halo 4 this fall. Nevertheless, many industry reporters believe that Microsoft may make a surprise announcement about the next-generation Xbox console at this year's E3 for a potential fall 2013 release, in an attempt to kill some of the buzz surrounding Nintendo's new Wii U console, which will be launching during the upcoming 2012 holiday season.
Out of the three big console manufacturers Sony is the only one who seems intent on sticking to the current generation of hardware technology. Sony confirmed that they have no new console planned for launch and they will not be announcing a new console at any of the upcoming trade show events.
Staff Writer at CinemaBlend.
Your Daily Blend of Entertainment News
Thank you for signing up to CinemaBlend. You will receive a verification email shortly.
There was a problem. Please refresh the page and try again.