Minecraft Xbox One Can Import Xbox 360 Saves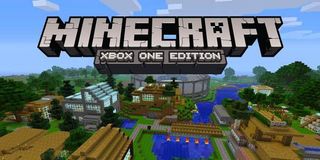 Players' transition from Minecraft Xbox 360 Edition to Minecraft Xbox One Edition will be a smooth one. Phil Spencer, head of the Xbox division at Microsoft, said over Twitter that Minecraft Xbox One players will be able to import their data from the Xbox 360 version of the game.
Spencer said last June that the Xbox One version of Minecraft wouldn't be able to transfer 360 saves due to differences between the two versions.
"We're actually updating it in pretty significant ways for the new platform. Bigger worlds, which don't translate between the Xbox 360 and the Xbox One."
4J Studios, the company in charge of both the Xbox 360 and XB1 versions, said at the time that they were talking with Microsoft about the issue though. I guess the two companies and Minecraft creator Mojang realized how important a transfer feature would be for players and figured out a solution. It was a smart move because it's going to make new Xbox One owners more likely to buy the next-gen version of the game.
Unfortunately, you'll probably have to buy the game again to continue your Minecraft journeys on Xbox One. It would be nice if Minecraft Xbox 360 owners could get the XB1 version for no additional charge but Microsoft and the developers haven't given any indication that it's a possibility. They also haven't said anything about a discount, which seems like the more likely solution.
The release date for Minecraft Xbox One Edition is still a mystery as well. Spencer indicated a month ago that 4J's experience with building the Xbox 360 version was making the XB1 development much smoother.
"[4J Studios] feels really good about the progress that they're making," Spencer said. "It's their game, and it'd be Mojang's game. We graciously host it on our platform."
Added Spencer: "They're a full-fledged developer in every sense. They control the [release] date of that, but I'll tell people that we're getting really close."
Your Daily Blend of Entertainment News
Staff Writer at CinemaBlend.