Minecraft Xbox One Edition Is Really Close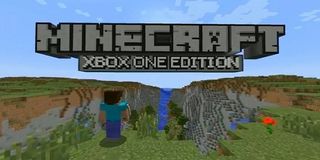 One of the most popular games in the world will be arriving on Xbox One soon. Microsoft Studios head Phil Spencer says that the XB1 version of Minecraft is almost finished.
"[4J Studios] feels really good about the progress that they're making," Spencer told IGN. "It's their game, and it'd be Mojang's game. We graciously host it on our platform."
The team at 4J Studios previously released Minecraft on Xbox 360 in May 2012. Spencer says that development of the XB1 version has been smoother thanks to this experience.
"But unlike on 360 where they had never been on console before and the developer relationship, I'll say, was very tight from the beginning, this is something that's really in their hands now. They're a full-fledged developer in every sense. They control the [release] date of that, but I'll tell people that we're getting really close."
He added that he spoke with Mojang's founder Markus Persson recently as well, who says that his studio is "really excited" about the Xbox One version's quality.
Microsoft announced the Xbox One edition of Minecraft during their press conference at E3 2013. The XB1 version is said to have larger maps, expanded multiplayer and other beefed-up features. At the time, the company said that it would arrive "within the Xbox One's launch window." They've obviously missed that goal. However, that initial release window indicates that Minecraft Xbox One Edition isn't too far off.
It's currently unclear whether the Xbox One version will be able to import saves from its Xbox 360 counterpart. 4J Studios said in June that they were discussing the possibility with Microsoft. Spencer was less optimistic at the time.
"No, it's a new product on Xbox One," Spencer said. "We're actually updating it in pretty significant ways for the new platform. Bigger worlds, which don't translate between the Xbox 360 and the Xbox One."
4J Studios is also working on PS4 and PS Vita versions of Minecraft. Those ports are expected sometime this year. The studio's busy improving the Xbox 360 and PS3 versions as well. They released Title Update 14, the latest major patch for the game, on both platforms this week. That patch added trading along with dozens of new items.
Your Daily Blend of Entertainment News
Staff Writer at CinemaBlend.