Mixamo Auto-Rigger Now Free For Character Models Under 10k Polygons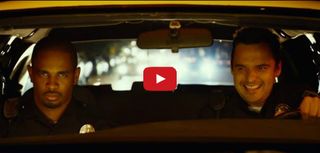 Mixamo has added a cool new feature to their rigging tools, enabling designers, animators and artists alike to take advantage of their new auto-rigger discount, which sees any model under 10,000 polygons being eligible to use the Mixamo auto-rigger for free.
CG Channel picked up on the post from Mixamo and details how the rigging works and what the benefit of the auto-rigger is, saying...
You can upload your character for auto-rigging but they must be in the standard FBX, OBJ or BVH format and they must be under 300MB. Now for those of you wondering what kind of fidelity a 10,000 poly-count character entails, look no further than the original Gears of War on the Xbox 360. While Marcus Fenix fidelity is a little over the limit, according to graphics artist Rick Stirling, you can make something almost equivalent to the Boomer or lower. Check it out below...
You've got to admit that auto-rigging a character of that quality for free should be a dream come true for a lot of indie game developers out there.
If, however, you have characters that exceed the 10,000 polygon count and you want them auto-rigged, it'll run you a modest $89.99.
Mixamo's services are pretty cool insofar that they offer developers a cash-shop type microtransaction store where you can purchase characters, animations and rigging setups for projects. This makes it easy to design games that rely on character specific mechanics, especially fighting games, shooters and adventure-platforming titles.
You can learn more about the auto-rigger and the ability to have your character rigged for free by paying a visit to the Official Mixamo Website.
Staff Writer at CinemaBlend.
Your Daily Blend of Entertainment News
Thank you for signing up to CinemaBlend. You will receive a verification email shortly.
There was a problem. Please refresh the page and try again.