PDP Will Produce Officially Licensed Xbox One Accessories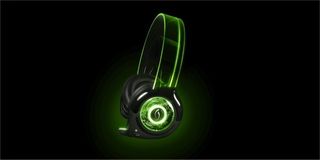 As some of you know, Microsoft changed the way the Xbox One handles peripherals and now third-party product makers must be officially licensed from the company to offer their gear on "The One". The latest company to join in on Microsoft's proprietary parade is PDP, also known as Performance Designed Products.
Bill Otte, SVP of Sales and Marketing for PDP commented on the partnership, saying...
Unfortunately, a lot of smaller and lesser known companies may not see their products on the Xbox One unless they can get signed on and signed up with Microsoft's agenda.
It's really strange how locked down the XB1 is, especially considering that it's competing with a very open PlayStation 4 and an equally open Wii U. That's not to mention that if Jedi Master Gaben can get the Steam Box prototypes finalized for fall, Microsoft will be competing against cost-effective living room entertainment solution PCs, designed to run Linux out of the box and offer open-platform functionality. Choice wise, I just don't see what would make the Xbox One from a hardware perspective look more enticing than the competition, unless it has a killer.
For now, PDP joins Turtle Beach as officially licensed third-party accessory providers for Microsoft's Xbox One. Both companies will be unveiling their line-up of accessories for the next-generation console at this year's E3. You can learn more about Performance Designed Products by visiting their official website.
As we all know, though, the most important thing at E3 will be Microsoft's address of the Xbox One's consumer policies.
Your Daily Blend of Entertainment News
Staff Writer at CinemaBlend.