PS4 Supply Can't Keep Up With Demand, Says Sony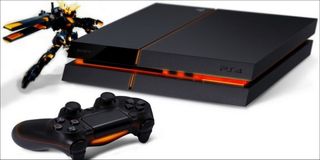 The supply problem that the PlayStation 4 is facing after launching in more than 50 countries is a serious issue for Sony... in a good way. The company's console is in such high demand that no matter how often they try to bring in weekly shipments, they just can't keep up.
It was recently revealed in an interview with GotGame by Sony's head of hardware marketing, John Koller, that the PlayStation 4's supply situation – one that Sony has been suffering since it launched late last year – hasn't gone away. Gamers are decidedly head-over-heels for the console, saying...
This is not a lie. We recently reported on Microsoft struggling to move an extra 900,000 SKUs of the Xbox One off store shelves. The company is having serious issues getting people to pick up the $500 unit, which is both more expensive and technically inferior than the PS4. Based on the brief charts, however, you can see that the Now In Stock pages do coincide with Koller's comments: the PS4 is regularly out of stock.
Koller went on to say that...
By comparison, we have Sony in more territories with 4.2 million units sold and tons of demand, and the Xbox One in fewer territories with 3 million units sold and lesser demand. It's not looking good for the Micro 'S'.
Then again, February will be the real challenge for both console manufacturers since there are no super-big releases scheduled to drop and a lot of the holiday momentum will be wearing off.
The software will have to move the consoles for the fence-sitters, and at this point I just don't see anything in the February line-up that looks like it will get people to commit to the $400 PS4 or $500 Xbox One.
The only saving grace for Sony is that Microsoft's foot-shooting messed them up so bad that they basically pushed gamers into the arms of the PS4. With a higher price point and even more rumors about another multiplatform game set to underperform on the Xbox One graphically, as noted on Spawn First, the Xbox One is facing an uphill struggle that might nearly rival Nintendo's.
I imagine 2014 will be a battle for second place between Microsoft and Nintendo, but I'm hoping we get to see another rematch over the long haul between Sony and Nintendo this time around.
(Main image courtesy of SF Gate)
Your Daily Blend of Entertainment News
Staff Writer at CinemaBlend.
Your Daily Blend of Entertainment News
Thank you for signing up to CinemaBlend. You will receive a verification email shortly.
There was a problem. Please refresh the page and try again.