Patapon 3 Release Date Confirmed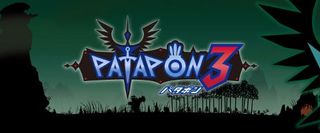 Sony revealed the U.S. release date for Patapon 3 today. It will be available through PSN and on UMD for $19.99 on April 12.
Patapon 3 once again places players at the head of an tribe of warriors, the titular Patapons. By tapping face buttons in rhythm, you'll produce drum sounds that tell the tribe what to do. This entry greatly expands the multiplayer capabilities of the series. It allows for both competitive and cooperative play with up to eight players. A new experience points system will allow you to develop characters over time.
P3 will hit Japan on April 28th. The European date hasn't been set yet.
Your Daily Blend of Entertainment News
Staff Writer at CinemaBlend.