PlayStation All Stars: Battle Royale Revealed With Gameplay Footage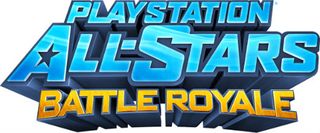 As expected, developer SuperBot Entertainment has officially revealed their highly-rumored PlayStation 3 exclusive brawler, PlayStation All Stars: Battle Royale.
The game has long been rumored to be in development exclusively for the PlayStation 3 since earlier this year. However, after lots of hints, speculation and guesstimations, Sony has finally come clean and officially announced that the game is in the works and coming soon rather than later.
The full unveil for the fighter was made on GameTrailers TV (opens in new tab), which revealed a launch period of this upcoming holiday season in 2012. No exact release date was set, so it could be anywhere between October and December. As showcased in the footage below, gameplay strikes several similarities to Nintendo's Super Smash Bros series. Additionally, the PS3 exclusive's framerate runs at 60 FPS.
While the characters haven't been officially announced yet, these are the fighters spotted in the debut gameplay footage:
Kratos
Parappa the Rapper
Colonel Radec (Killzone)
Fat Princess
Sweet Tooth
Sly Racoon
Third-party characters will be included PlayStation All Stars: Battle Royale, but none were revealed during unveil of the game. They'll be detailed during E3 which takes place in June.
Get More: GameTrailers.com, GTTV - PlayStation All-Stars Battle Royale, PC Games, PlayStation 3, Xbox 360
Your Daily Blend of Entertainment News