PlayStation Mobile Service Now Available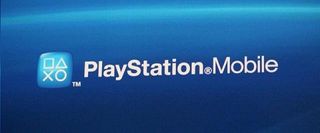 With absolutely nothing resembling pomp, circumstance or fanfare, Sony last night finally launched its PlayStation Mobile service for the PlayStation Vita, PS certified Android phones and tablets. With the goal of offering PlayStation-like experiences on mobile devices, the original batch of releases includes one app and a handful of 20 new games to play.
I hopped on my Vita to download the Silent Hill: Book of Memories demo last night when I noticed a new tab had been added to the Vita's virtual storefront. Alongside the Games and Videos tabs, you will now find a tab marked "PlayStation Mobile." Clicking on said tab will take you to a new page that has the PS Mobile content divided between Games and Apps and, within the Games tab, content is further divided by genre, such as Sports, Action, Puzzle, etc.
Hopefully Sony will be making a bigger deal out of this launch sometime later today but, whether or not they try to drum up some excitement, the PS Mobile content is available to consumers right this very moment. This is especially good news for Vita owners who, despite a library of more than 50 physical and digital Vita games, a slew of downloadable PSP classics and about 100 PS One games, still feel like the handheld device is lacking in things to play.
Only one app is available on PlayStation Mobile right now, and it's a music creation tool called Beats Trellis. The action games tab is filled with Wipe!, Nyoquix, Rebel and Hungry Giraffe. In Arcade, you'll find the hotly anticipated Super Crate Box, along with Aqua Kitty-Milk Mine Defender and Fuel Tiracas.
The games Everybody's Arcade and Twist Pilot can be found in the Casual section with Frederic-Resurrection of Music and Samurai Beatdown currently occupying the Music/Rhythm tab.
Puzzle games include Loot the Land, Magic Arrows, Underline, Numblast, Word Blocked, Tractor Trails and Beats Slider. Incurvio is the sole Simulation game at the moment with Flick Hockey sitting all alone in the Sports category.
Hungry Giraffe and Numblast are also available as PlayStation Minis, meaning we can likely look forward to PlayStation Mobile as being a way to get such titles pushed out to other mobile platforms besides the PSP and Vita. In the case of Super Crate Box, however, we see the service being used to bring beloved mobile games on in to the PSP and Vita fold. In short, PlayStation Mobile could turn out to be a pretty rad offering for anyone gaming on a PlayStation certified device.
Staff Writer for CinemaBlend.
Your Daily Blend of Entertainment News
Thank you for signing up to CinemaBlend. You will receive a verification email shortly.
There was a problem. Please refresh the page and try again.