PlayStation Mobile Is Shutting Down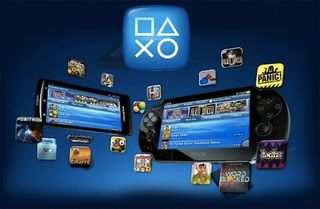 This summer, Sony will pull the plug on its PlayStation Mobile service, deleting around 400 video games and making people regret buying an Xperia phone.
According to a post on the PlayStation Community forums, users will have until September 10th to download their favorite PlayStation Mobile purchases before the service is shut down.
Sony hasn't given any indication that PSM's library will be incorporated into one of the company's other storefronts, which means more than 400 titles will disappear into the ether. And there's really nothing that developers or gamers can do to get them back. Though, Sony is encouraging studios to apply for permission to develop on the PS Vita and PlayStation 4.
Android users probably saw this coming when Sony stopped updating its Android app last year. But the finality of Yesterday's announcement is going to be rough for anyone who purchased an Xperia device.
PlayStation Mobile never really took off. When it was released back in 2012, PSM was billed as a bridge between hardcore and casual gaming. It was supposed to give core gamers the ability to play PlayStation-level games on their mobile phones and tablets. But the lack of high-quality content left gamers unfulfilled.
Unfortunately, the PlayStation Vita is also tied into PlayStation Mobile, which could mean that Vita owners will have an even smaller library of games. Developers haven't been attracted to the portable console, due to its small user base, and PSM allowed devs to simultaneously release titles on Android devices and the Vita.
So, without the PSM library, the Vita is even less attractive for gamers.
Over the past few years, mobile devices have taken over the video game market. Triple-A titles are extremely risky for publishers, given the lengthy/expensive development time. And the potential user base for a mobile game is massive. Last year, mobile gaming made up about half of the overall revenue generated by games, and that number is expected to double by 2016.
Mobile titles are growing more rapidly than any other sector of gaming, and the profit margins are ridiculous. So, its not surprising when big-name publishers like EA, Square Enix, and Sega focus heavily on mobile game development.
But PlayStation Mobile never had that kind of potential. The device list was limited to about 70, and none of them were particularly popular. So, Sony's decision to discontinue the service makes sense.
It'd be nice so see Sony find a way to repurpose the PSM architecture. I really loved the fact that you could use a DualShock controller to play games on a tablet, but I'd be surprised to see it used outside of PlayStation Mobile.
Your Daily Blend of Entertainment News