Sega Is Moving Away From Console Games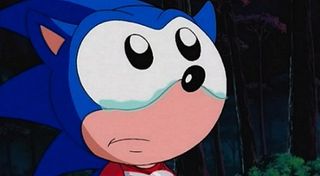 More sad news today. Following up on the announcement that Joystiq and its related sites are shutting down, Sega also announced that they, too, are closing an office in San Francisco and downsizing their force as they move to Northern California. Sega is also moving away from major console releases and focusing on portable, mobile and online PC games.
MCV UK is reporting that Sega has announced that 300 jobs have been on the chopping block and the company offered early retirement for those about to be unemployed.
According to Sega...
The move comes after the publisher consulted with the Group Structure Reform Division who advised Sega to reduce redundancies and offer early retirement for various employees. It was also the purpose of the division to help restructure Sega for profitability and management efficiency.
Eurogamer also managed to get a quote about part of the restructuring process from the long-running software (and formerly hardware) publisher, who commented about any future reductions in job redundancy, saying...
Sega had long been making a good deal of their revenue from their Japanese arcades or pachinko business. The company staying away from home consoles after the Saturn and Dreamcast bit the dust (amongst other consoles) made a lot of sense, but now that they're putting the big AAA business behind them... well, it's a little shocking and yet not all too surprising.
Sega has suffered a string of unfortunate disasters in the home console space on the software front. There have been the numerous Sonic games released that were questionable when it came to content, as well as controversial releases like Aliens: Colonial Marines, which caused Sega some issues on the legal.
Recently, there was Sonic Boom and Sonic: Lost World for the Wii U, both of which scored rather low on the critical front and did just as poorly on the sales front. However, the company did have the recent success of Alien: Isolation and the Football Manager series that have done well for the company.
Speaking of Football Manager and Alien: Isolation... the Eurogamer article notes that both Sega Sports and Creative Assembly won't be affected much by the restructuring. Whether or not they will focus more on mobile titles and online PC games remains to be seen, but it's at least good that Creative Assembly isn't closing up shop. They did have their own little pow-wow back when Total War: Rome 2 launched and Angry Joe took a bite out of them for it.
As for the future of the company... there are several new Total War games on the horizon, including Total War: Attila, Total War: Arena and Total War Battles: Kingdoms, along with a new Football Manager.
Your Daily Blend of Entertainment News
Staff Writer at CinemaBlend.