PlayStation Mobile Gets Two More Free Games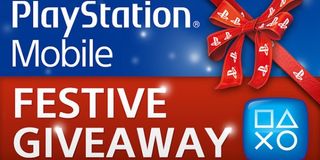 After taking a couple of weeks off for the holiday season, the PlayStation Mobile Festive Giveaway promotion resumes this week with two more free games for Vita and PlayStation Certified device owners, Rock Boshers DX and Bike Rider DX.
Firstly, that's not a typo. The game is called Rock Boshers, not Rock Bashers. Secondly, despite their similar names with DX tagged onto the end, the games are apparently otherwise unrelated. Rock Boshers DX is made by Tikipod Ltd. while Bike Rider DX comes from the team at Spicysoft Corporation. They don't look, sound or play anything alike, either. So what does the DX stand for, then? Glad you asked, inquisitive reader. It actually means Director's Cut, but DX sounds way cooler than DC.
Veering back onto the highway from that random detour, let's take a look at this week's free games. Back in November, Sony announced the launch of the PlayStation Mobile Festive Giveaway, giving out two free games per week for a couple of weeks in 2013 before picking back up in the New Year with a couple more weeks of gratis titles. Next week will mark the conclusion of the promotion, so get these free games while the getting is good.
Consider these games as a way to get familiar with the type of content available (in pretty decent supply at this point) via the PlayStation Mobile service, as well as a friendly reminder that this library of smaller, cheaper games actually exists. Just boot up your Vita or PlayStation certified device, head to the store and hit the PlayStation Mobile tab at the top of the page. There's a little something for everyone, including strategy games, sports, racing, puzzle, rhythm and even a few RPGs. Games typically range from a buck to $10, but usually stay under the five dollar range.
As announced via the PlayStation Blog, this week's Festive Giveaway kicks off with Rock Boshers DX.
"Rock Boshers DX takes you on a trip to the 1880's," reads the announcement. "The game is an insanely retro 2D pixel arcade shooter adventure, modelled around 8-bit ZX Spectrum hardware limitations. Enjoy retro style art, sounds and gameplay as you adventure around the planet Mars as a Victorian explorer."
If you prefer your adventures to be a bit more down to Earth, then maybe you'd prefer this week's second offering, Bike Rider DX, complete with courses that take you all over the world and more than enough jumps to max out your frequent flier miles. This one comes with a World Tour mode, as well as an Endles Grand Prix mode for those who want to just ride and ride and ride.
Staff Writer for CinemaBlend.
Your Daily Blend of Entertainment News
Thank you for signing up to CinemaBlend. You will receive a verification email shortly.
There was a problem. Please refresh the page and try again.