PlayStation Network Changing To Sony Entertainment Network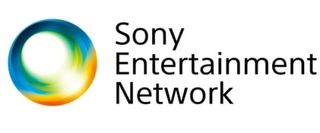 In just two days Sony is making a drastic change to the PlayStation Network, in name only, from PSN to SEN. The Sony Entertainment Network marks a new path and obvious marketing plan from Sony to re-brand the way users view their online network.
According to NeoGaf [via SideMission] Sony sent out word that starting February 8th, the PlayStation Network would be no more, and that the Sony Entertainment Network would be the new name...
Your PSN account will stay intact and everything operation-related to the way the PlayStation Network brought services to users will stay exactly the same, the only thing changing is the name.
Presumably, this helps give Sony a bit of leverage in the way they plan to present the network to more than just gamers heading into the next generation of console entertainment.
With the change of the gaming service name to represent a wider audience for entertainment could it also be possible that if or when Sony announces a new console it may not even be called a PlayStation anymore? I guess we'll just have to wait and see.
Your Daily Blend of Entertainment News
Staff Writer at CinemaBlend.
Your Daily Blend of Entertainment News
Thank you for signing up to CinemaBlend. You will receive a verification email shortly.
There was a problem. Please refresh the page and try again.