Pokemon X And Y, Others Hit Nintendo Consoles This Week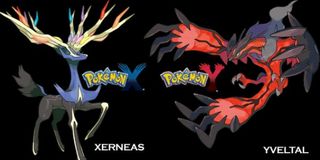 There's no point in beating around the bush here. Sure, some other games are coming out to Nintendo consoles this week and, yeah, one or two of them might be blipping on your radar but, let's face it, it's all about the Pokeemans. It's somewhat slim pickings for the Nintendo eShop and Virtual Console this week as everyone clears the way for the 800-pound gorilla known as Pokemon X/Y.
I find it odd that very few locations are holding midnight releases for the new Pokemon games this evening. I suppose the series is still perceived to be geared more toward children, but with a generation of 20-30-somethings growing up with these games, I have to assume that a large chunk of those who plan on picking these new titles up aren't going to be restricted by a 9 p.m. bedtime. Heck, I wouldn't be surprised if a large number of parents would have been willing to bring Timmy and Tina out to get their new games ASAP. But for those who absolutely have to start catching them all as soon as possible (and who have not already found a shady establishment willing to sell the games a bit early), there's always the eShop versions of Pokemon X/Y, which will be available as digital downloads directly from your 3DS (or new 2DS) starting at midnight. Otherwise, look for the new 'Mon games to hit store shelves first thing Saturday morning. Anyone else going to make this their first Pokemon experience? Let us know what finally drew you to the games in the comments section below.
While it would certainly make sense for Pokemon X/Y to hit the market solo this week, that's not stopping a handful of games from braving the storm and going after gamers who perhaps have no interest in becoming Pokemon trainers.
Over on the Wii U, your offerings come in the form of two Virtual Console games, Tennis and Golf. Originally released for the Nintendo Entertainment System way back in the day, these games are so old that they don't even bother to have a famous athlete or year attached to the name. This was a simpler time, back when folks who wanted to play a golf game simply went to the store and bought the one called Golf. If you're not in the mood for retro sports, then you're pretty much out of luck on the Nintendo home console front this week.
Over to DSi and your only option is Zombie Blaster, a game that pretty much offers all of the necessary details pertaining to its content right there in the title.
If you're looking for some action on the 3DS but Pokemon do not appeal to you, there's always Aqua Moto Racing 3D, another game that pretty much tells you everything you need to know about its contents in its own title. There's also Escape from Zombie City (I'm starting to sense a pattern here) and, for those virtual anglers in the audience, Super Black Bass 3D.
Finally, and perhaps most intriguing for those who want a full retail game experience that does not involve cuddly critters this week, is Shin Megami Tensei: Devil Survivor Overclocked.
Staff Writer for CinemaBlend.
Your Daily Blend of Entertainment News
Thank you for signing up to CinemaBlend. You will receive a verification email shortly.
There was a problem. Please refresh the page and try again.