The Real Reason Why Uncharted 4 Was Delayed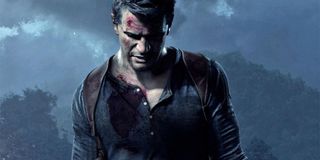 So it turns out that Uncharted 4: A Thief's End wasn't delayed because there were pesky bugs that needed squashing or an online component that wasn't quite working properly. According to Naughty Dog, the team wanted to make sure they stuck the landing.
Originally expected to come out this fall, Gamesradar is reporting that Uncharted 4 was pushed to March 16, 2016 in order to make sure that the game offers a satisfying conclusion. This news comes from the newest edition of OPM magazine, where Uncharted 4 is the cover story.
In the original source, Director Neil Druckmann explains that holding off on unleashing Nathan Drake's supposedly final journey was a difficult decision to make. He said the team felt guilty, even "horrible" to delay the launch, but that launching a version of Uncharted 4 that didn't live up to Naughty Dog's vision would have felt worse.
This is, to me, exactly the type of story you want to hear in relation to a game being delayed. Naughty Dog is home to a bunch of technical wizards at this point, so it's no surprise that Uncharted 4's delay was not due to anything on the nuts and bolts side of the equation. It also shows some serious dedication for a team to push their game back because they simply want to make sure that the narrative delivers all of the big moments and emotions its intended to.
This is double good news in my book, as the ending of Uncharted 3 was one of my only gripes with the game. Since I know a lot of you folks will be playing it for the first time when the Nathan Drake Collection launches soon, I'll keep away from spoiler territory. Suffice it to say that a big, important event occurs that could have had a tremendous impact on the story and its characters and, for no reason I can think of, the story doubles back on that moment. It felt like the easy way out, and that's something I certainly don't want to be saying about A Thief's End early next month. I want an ending that will captivate and challenge me, and it sounds like Naughty Dog is gunning for exactly that.
So what do our readers think about this news? Now that you know why Uncharted 4 was delayed, are you still as salty that you're not playing the game right now? Please let us know in the comments below.
Your Daily Blend of Entertainment News
Staff Writer for CinemaBlend.