Uncharted 4 Beta Will Launch In December, Here's How To Get In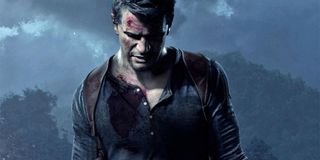 PlayStation 4 owners will have a chance to try out Uncharted 4: A Thief's End later this year. Unfortunately, you'll need to open up your wallet to get into the beta test.
Naughty Dog announced on PlayStation Blog that the multiplayer beta, scheduled for December, will be available to PS4 owners who buy Uncharted: The Nathan Drake Collection:
There's no mention of an open beta or an alternate means to get into the beta. Forking over $60 might in fact be your only option for getting into the beta.
Naughty Dog was also mum on details about Uncharted 4's multiplayer. All we've seen of the game thus far has been from the single-player campaign. All we do know about the multiplayer is that many veterans from the Last of Us team are working on it. However, they plan to talk about the new modes, maps and features this online component will include before the test goes live.
Uncharted: The Nathan Drake Collection is a compilation of Uncharted: Drake's Fortune, Uncharted 2: Among Thieves, and Uncharted 3: Drake's Deception arriving. Each game will run on PS4 at 60fps with 1080p resolution. You can get a glimpse at the updated visuals in the new trailer released today:
The developers at Bluepoint Games also included a couple new features. Photo mode will let you immortalize moments from each campaign. There's also a brand-new set of trophies for players to unlock.
The Nathan Drake Collection will launch on October 9th in North America, the UK and Ireland. The rest of Europe will receive the bundle on the 7th. As Sony mentions, you can buy the Collection by itself or opt for a new PS4 bundle also launching on that date.
Uncharted 4, meanwhile, will be debuting on March 18th worldwide. PS4 owners will have their choice of three collector's editions. I wouldn't be surprised if they give out beta keys to folks who pre-order UC4 but we'll see.
Staff Writer at CinemaBlend.
Your Daily Blend of Entertainment News
Thank you for signing up to CinemaBlend. You will receive a verification email shortly.
There was a problem. Please refresh the page and try again.