See The First Gameplay Trailer For Sherlock Holmes: The Devil's Daughter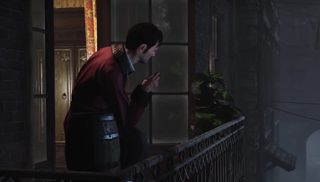 Sherlock Holmes games have had a rocky past with a track record of not being able to generate enough interest nor displaying likable or entertaining gameplay, and that's not just speaking for one particular game. Many have struggled with capturing the very essence of Sherlock Holmes and Watson. I've seen full-blown cinematic games that did just alright like Sherlock Holmes: Crimes and Punishment, and I've also seen badly-designed point-and-click adventures that put the series to shame. But the newest Sherlock Holmes game from Frogwares might be the one to put a spin on things, because the gameplay trailer is stunning and full of action.
The game is meant to be a sequel to Sherlock Holmes: Crimes And Punishments and as with the predecessor, the player will have to scavenge the areas for clues and link them together to solve the mystery.
Just a couple days ago, Eurogamer posted an article showcasing a collection of B-roll footage for 17 minutes of the new Sherlock Holmes: The Devil's Daughter gameplay. You can check that out below.
Sherlock Holmes: Crimes And Punishments only received a 73 on Metacritic, and while that isn't horrible, it's pretty mixed. Many common complaints circled around the terrible voice acting and the mini-games. While the voice-acting seems just okay in the above gameplay video, hopefully Frogwares has listened to the minimal amount of complaints and continued to tweak and repair in the upcoming installment. While I'm not super obsessed with graphics and how real something looks, I will say with the technology that's out there to improve on facial movements, it's not used in The Devil's Daughter. I won't say it bothers me, because I come from the age of Sega Genesis and PlayStation One, but it's always refreshing to see something pretty.
Sherlock Holmes: The Devil's Daughter will be releasing onto the PS4, Xbox One and PC On June 10.
Your Daily Blend of Entertainment News
Your Daily Blend of Entertainment News
Thank you for signing up to CinemaBlend. You will receive a verification email shortly.
There was a problem. Please refresh the page and try again.