Sony Is Removing Facebook Support From Several Devices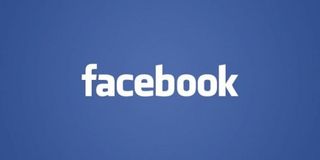 We have some bad news for those of you who like to stay active on social media through every electronic device imaginable: Sony will soon discontinue Facebook support on both the PlayStation 3, PlayStation TV and PlayStation Vita.
We know these are dark times for those of you who like to like things constantly, but we'll get through this tragedy together. Sony made the news official in a recent support update, letting everyone know that Facebook will no longer be available on two of its platforms starting next year. The roll out for the closure actually starts a lot sooner, though. Here's what the recent announcement had to say:
If you missed out on downloading the Facebook app to any of those devices, you're officially out of luck. In case the wording of the announcement was a bit confusing, this isn't like what happened with the recent PS4 game, P.T., where the title left the PlayStation Store but anyone who has a copy can continue to play it. The Facebook apps will continue to work into 2016 but, come Jan. 1, they'll officially be useless on all of the listed devices. Sony did something similar with the Youtube app on the Vita a few months back, which was actually pretty frustrating. The different between the Youtube app and the Facebook app on game consoles is that folks (specifically me) actually used the Youtube app on Vita.
In case you're worried that this spells doom and gloom for those platforms, you're only half correct. The PS3 is finally winding down its time as a viable "modern" platform. Less-utilized apps will likely be disappearing off of that bad boy more regularly in the coming years. PlayStation TV was DOA, so losing the service for that platform isn't all that shocking. And while the Vita is still chugging right along, again, the Facebook app isn't getting a lot of usage these days and there's no point in Sony forking over cash to host and support something that's just wasting money.
In case you're worried about filling that Facebook-shaped hole in your console's heart, I have a few suggestions that might help you get through the tough times. My understanding is that games like Metal Gear Solid V: The Phantom Pain and Destiny are almost as much fun as checking out pictures of your friends' lunch pictures on the PS3 Facebook app and the Vita, while no longer supporting premiere social networks, still has a slew of indie gems coming down the pipeline like Super Meat Boy and Salt and Sanctuary.
Staff Writer for CinemaBlend.
Your Daily Blend of Entertainment News
Thank you for signing up to CinemaBlend. You will receive a verification email shortly.
There was a problem. Please refresh the page and try again.