Square Enix Montreal Opening In 2012, Developing New Hitman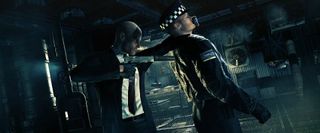 Square Enix is expanding their presence in the city of Montreal. They plan to expand the Eidos Montreal studio and also open a second studio, dubbed Square Enix Montreal, next year.
Eidos Montreal 'debut title Deus Ex: Human Revolution garnered strong reviews on release in August. It also sold over 2 million units worldwide this fall. Now that the studio's proven themselves, it makes sense that Square Enix would try to capitalize on their success.
Square intends to add 100 more employees to Eidos Montreal. The studio's facilities will be expanded as well. The new hires will be working on an unknown AAA project, rather than the Deus Ex or Thief franchises.
Square Enix Montreal will have a staff of roughly 150 people. They'll work on "AAA games for tomorrow's audience." Lee Singleton, general manager of Square Enix London Studios, will be in charge of the new developer.
Square Enix Montreal's first project will be a new game in the Hitman series. They'll collaborate with IO Interactive, the creators of the franchise who are currently working on Hitman Absolution. Absolution is due in 2012 so Square Enix Montreal likely won't contribute much to that game. However, it sounds like Square Enix is already thinking of sequels.
Staff Writer at CinemaBlend.
Your Daily Blend of Entertainment News
Thank you for signing up to CinemaBlend. You will receive a verification email shortly.
There was a problem. Please refresh the page and try again.