Super Mario Maker E3 Trailer Confirms Release Date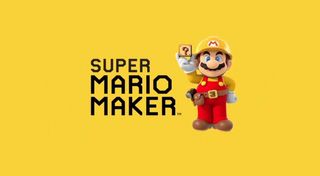 Nintendo has finally ironed out the official release date for Super Mario Maker. After going through an ever-so-slight name change and getting some serious face-time at this year's Nintendo World Championships, Super Mario Maker is set to arrive on September 11th, exclusively on the Wii U.
The news came courtesy of a trailer during Nintendo's E3 Direct, which you can check out below.
Nintendo has been rolling out a whole lot of details and gameplay information on their line-up of games due out for release this year and early next year in 2016 for both the Wii U and the Nintendo 3DS.
Their Nintendo E3 Direct was no where near as good as last year's and it was definitely shallow when it came to new announcements and offerings for the Wii U. Even still, Super Mario Maker is likely going to be one of the big surprise hits this fall given that it offers gamers a ton of options and creativity to bring their own Super Mario games to life.
One of the new features also revealed for the game during Nintendo's E3 Direct was that Super Mario Maker will have Amiibo support. Certain Amiibos can be activated, and when players come across a question mark box it'll sometimes drop a power-up that will turn Mario into the Amiibo.
Miyamoto demonstrated the Wii Fit Trainer being used as an Amiibo bonus in Super Mario Maker, which resulted in Mario turning into the Wii Fit Trainer for a short time.
They didn't expressly mention if there were any bonuses attached to the special Amiibo guest stars but I would assume that there is not. The gameplay in Super Mario Maker seems to be strictly oriented around the gameplay concepts offered in the original Super Mario Bros, Super Mario World and New Super Mario Bros.
A lot of those features are enough to make some really tricky stages, just like what we saw during the Nintendo World Championships where the final battle came down to speed runs through Super Mario Maker where both players duked it out in one of the most difficult levels I've ever witnessed in a Super Mario game.
The Nintendo World Championships highlighted a lot of the diverse and creative options available in the upcoming title and it all comes to a head starting September 11th later this year.
Originally I wasn't all too excited about Super Mario Maker in the face of games like Xenoblade Chronicles X or Super Smash Bros, but I can still see the excitement, thrills and intensity of having something like Super Mario Maker in the collection, especially after seeing and hearing the crowd's reaction to some of those close calls at the Nintendo World Championships.
Staff Writer at CinemaBlend.
Your Daily Blend of Entertainment News
Thank you for signing up to CinemaBlend. You will receive a verification email shortly.
There was a problem. Please refresh the page and try again.