THQ Finally Files For Bankruptcy, Gets A New Owner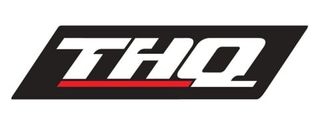 THQ has filed for a chapter 11 bankruptcy. The struggling company has finally exhausted their capital and have sought new ownership in order to continue to run business as usual. That's right, despite filing for bankruptcy and giving asset control over to a capital investment firm, THQ will continue to operate as usual and operations will not be interrupted.
According to Gamasutra they state that...
Gamasutra also reports that THQ has stated that all contracts with third-party or independent development studios has also been vacuumed up by Clearlake Capital Group, such as Relic Entertainment's upcoming Company of Heroes 2 for PC or Obsidian's South Park game.
This should come as no surprise to anyone, as THQ had been bleeding money ever since their failed attempt at cashing in on the casual crowd with a terrible UDraw device that put the company behind by $56 million. Exhausting that much cash into a worthless casual venture proved fatal but THQ held tight to their principles and managed to pull through the entirety of 2012 while bleeding cash like an Enron executive.
What may come as a surprise is that THQ has a very, very strong 2013 line-up of games on the horizon, from South Park: The Stick of Truth to Saints Row 4 and Company of Heroes 2. Some of the biggest titles of next year will be published by THQ.
One can imagine that Clearlake Capital easily sees the potential of THQ's portfolio and decided to jump in and offer some financial stability while also being in store to reap some mean revenue throughout 2013, and that's not to mention tailend sales from digitally distributed games.
It'll be noteworthy to see how THQ performs from here on and whether they capitalize on their position with the core market or make another silly mistake by trying to go the route of cashing in with another casual failure.
Staff Writer at CinemaBlend.
Your Daily Blend of Entertainment News
Thank you for signing up to CinemaBlend. You will receive a verification email shortly.
There was a problem. Please refresh the page and try again.