Tekken 7's Roster Adds Three More Characters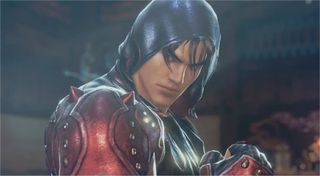 Bandai Namco teased three new additions to Tekken 7, unveiling gameplay footage of Jin Kazama, Devil Jin the sub-boss and a brand new female fighter of Philippine descent, Josie Rizal.
Check out the gameplay teaser for Jin Kazama below.
Kazama makes a return in striking fashion. As you can see he's buffed up his moves with tighter, more powerful punches and strikes. It almost looks like he's adopted a style suited for a boxer. It's very direct, snappy and quick, a real departure from the Mishima-Kazama hybrid he had in the previous games.
As you can see, Jin in Tekken 7 has this devil-may-care attitude and a fighting style to match. Also, I think it's a really neat visual addition to have his hoody slide off his head as he starts whipping out the mean combos. It's the small visual touches that make it stand out.
Up next is Devil Jin. You're probably thinking, "Isn't this just like normal Jin?" Well, yes and no. You see Devil Jin is a sub-boss type character and has his own move-set. Check it out below.
For the uninitiated, Devil Jin is using similar move-set to his Tekken 3 days. As you can see he still has the back-fist-low-kick combo that his mothered used in Tekken 2 and the Tekken Tag Tournament games, and he has his laser-fire eyes, matched up with a more traditional Mishima-style snappiness to the execution of his strikes. Other than sharing a similar look to normal Jin Kazama, Devil Jin is practically a whole other character as far as moves and play-style go.
Last but not least is Josie Rizal. She's an interesting character that's been added to the mix. According to Shoryuken, Rizal was based on a historical Philippine hero named Dr. Jose Rizal. Apparently someone from Mad Catz helped the team construct the heritage of the character for Tekken 7. You can see her in action below.
I really, really like her fighting style. While she gets a bit of grief in the comment section of Shoryuken as basically being a mix of Bruce (a badass kickboxer) and Steve Fox (the British boxer), I think her move-set stands out enough to give her a fighting identity all her own. Also, there's a bit of a silat/muay thai air to her fighting presence, especially when it comes to some of her kick combos. I was actually very impressed with how her style came off in that teaser clip. Also that feint to hook? Oh man was that beautiful.
Tekken 7 is shaping up to be a pretty slick game. I'm liking a lot of the changes they made to smoothing out the fight game and adding in a lot more in regards to quick-counters and power-counters. That could really change up how characters behave and engage in the FGC scene.
Tekken 7 is expected to make an appearance at EVO 2015. We'll keep you posted on an official release date for the game.
Your Daily Blend of Entertainment News
Staff Writer at CinemaBlend.