Tekken 7 Coming To PC With The Return Of Jun Kazama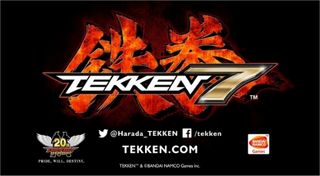 We don't know a whole lot about Tekken 7 but we do know that the game apparently manages to finish off the Mishima storyline (or so we think) as a key character in the game's long-running story about the battling bloodline in a very corrupt family tree.
The news comes courtesy of Gamenguide, where they relay a lot of details from the game's producer Katsuhiro Harada. He originally announced the game back during the Evo 2014 weekend, where the first details about the game became public and we all learned that Tekken 7 would be designed on Epic Games' Unreal Engine 4.
The game engine would power the fighting game for today's high-end consoles and... we also just learned that it will also power the game for PC. That's right, the Unreal Engine 4 has enabled Bandai Namco to leverage the pipeline technology to conveniently – for the very first time in the history of the Tekken franchise – develop the game for personal computer users.
As noted on GamenGuide...
So for the first time ever we will finally see what Tekken will look and run like on PC. This should make for a very, very interesting online fighting scene, and should really help leverage the PC as a prime-time platform within the FGC communities. This comes at an amazing time given that Valve is working hard to utilize portable, console-style form-factors for PC when they launch their Steam Machines along with the SteamOS. This could effectively make desktop PCs a prime outlet for tournament play – assuming the Steam Machines arrive in time.
In addition to finding out that Tekken 7 is coming to computer (mostly likely on Steam, given that Bandai Namco has taken quite a liking to the platform) we also learn a little bit more about the game's story.
Apparently we'll find out – for the first time in the series' long-winded story – what happened with Kazuya's mother. In the teaser trailer we saw a woman kneeling down. Many believed that she had ties to Kazuya and Heihaichi, and Harada let slip that it is indeed Kazumi, Kazuya's mother. Apparently a lot of the pent up rage between Kazuya and his father stems from Heihachi killing Kazumi due to her passing the devil gene onto Kazuya, and from Kazuya and Jun Kazama, to Jin Kazama.
The teaser promises Kazuya vowing revenge for Heihachi's acts against Kazumi. However, the plot supposedly thickens: In the opening sequence of Tekken 3 we saw Ogre standing with a decapitated head. It was always believed that the head belonged to Jun, Jin's mother. There was a 19 year gap between Tekken 2 and Tekken 3, in which many of the fighters from Tekken 2 had supposedly died at the hands of Ogre, one of which was supposed to be Jun.
According to Harada, the head in Ogre's hands does not belong to Jun. She will supposedly make a return to form in Tekken 7, which should be a very interesting turn of events, no doubt.
Sadly, no release date has been set in stone for the game, but we'll keep you posted on any additional news.
Your Daily Blend of Entertainment News
Staff Writer at CinemaBlend.