A US Senator Has Spoken Up About Oculus Rift Privacy Issues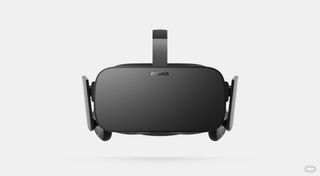 Over the past week or so, a lot of chatter has been kicking up about the Oculus Rift and its privacy issues. What kind of privacy issues? Very invasive privacy issues. Well, one U.S. Senator is not standing idly by while Facebook gleans personal information off its VR users with the Rift.
Shacknews picked up on the publicly posted letter from U.S. Senator Al Franken – yes the same Al Franken who regularly butts heads with Fox News' pundit, Bill O'Reilly – where he poses six interesting questions to Oculus and Facebook over the privacy concerns that have been kicked up after the privacy policy went public.
Oculus requires users to sign away a lot of personal privacy when using the device, such as where they're located, what they're doing on their computer when using the Rift, what data they have stored in relation to VR usage, and what apps they use along with how long they use them. A lot of people are not okay with that level of corporate invasion into their private lives. Al Franken appears to concur.
His six questions center around Oculus acquiring personal data and what they plan on doing with it. The service regularly "phones home" to Facebook, and it has led a lot of people into thinking that Facebook will use this information to personalize ads to those using their VR headset.
Franken literally inquires Oculus about the retention of data and what it's used for, asking in the letter...
Shacknews points out that they aren't keen on government getting involved and meddling with the affairs of progressive technology, but even they feel Franken is asking some intelligent questions. I can't help but agree.
For now there hasn't been any word yet that the HTC Vive or PlayStation VR has anywhere near that level of privacy invasion, but if either of the devices pop up on social media as data-siphoning HMDs, I'm sure there will be another level of wariness expressed from the average consumer and could potentially pose a serious threat to the growth of VR. Right now,the PS VR and HTC Vive seem to be respectful of personal data, which goes a long way in growing trust in a potentially large market.
Franken is giving Oculus up until May 19, next month to iron out a response regarding the privacy issues surrounding the Rift.
At the moment, the Rift is all sold out from the initial pre-orders. They are taking more pre-orders and expect the next shipment of virtual reality headsets to start shipping out during the busy month of June when E3 gets underway.
Staff Writer at CinemaBlend.
Your Daily Blend of Entertainment News
Thank you for signing up to CinemaBlend. You will receive a verification email shortly.
There was a problem. Please refresh the page and try again.