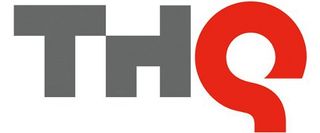 THQ declared bankruptcy earlier this week but already has several potential buyers. A new report suggests that Ubisoft is one of the front-runners to purchase the publisher's studios and brands.
MCV says that Ubisoft has already entered negotiations with the firm. They're in no rush, though. Apparently they're waiting for THQ to sell off a few of their assets, so that they can buy the company on the cheap.
It's plain to see why Ubisoft, or any other publisher, would be interested in acquiring THQ. In spite of its financial troubles, THQ's studios are responsible for quality brands like Saints Row, Darksiders and Company of Heroes. The company also owns the rights to create video games based on Warhammer 40,000K and WWE.
THQ's assets, including its studios, were purchased by Clearlake Capital Group on Wednesday for $60 million. They're hoping to sell the business to another company. In the meantime, all of its studios are still open for business. Development will continue on previously announced games, including Company of Heroes 2 and Metro: Last Light.
MCV's report doesn't mention who the other potential buyers are. I'd think EA and Activision would at least be curious.
Your Daily Blend of Entertainment News
Staff Writer at CinemaBlend.
Your Daily Blend of Entertainment News
Thank you for signing up to CinemaBlend. You will receive a verification email shortly.
There was a problem. Please refresh the page and try again.