Unity Now Servicing More Than One Million Registered Developers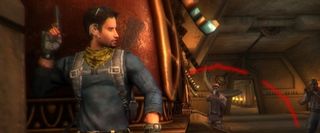 Unity Technologies has come a long way since 2005, offering game developers a very user-friendly and high-end suite of tools to design just about any kind of game for any platform. Unity sent out word today that the Unity Engine has been attached to more than one million registered developers around the world.
According to the press release, the company had more than 250,000 registered developers by 2010 and in 2011 that number increased three fold to 750,000. Now, in 2012, Unity Technologies caters to nearly 2% of all the world's 16 million software developers.
David Helgason, CEO of Unity Technologies commented in the press release, saying...
The Unity Web Player has also seen exponential growth since its inception, with more than 125 million installs to date and a growth rate of five million installs per month. Just recently GameSpy released their API for the Unity Engine and shortly before that xaitment released an easy-to-use AI plug-in solution for the Unity Engine as well.
You can learn more about Unity Technology as well as some of the games they have in the pipeline and games coming out using the engine by paying a visit to the Official Website.
Your Daily Blend of Entertainment News
Staff Writer at CinemaBlend.
Your Daily Blend of Entertainment News
Thank you for signing up to CinemaBlend. You will receive a verification email shortly.
There was a problem. Please refresh the page and try again.