Unity Technology Joins Forces With Qualcomm Technologies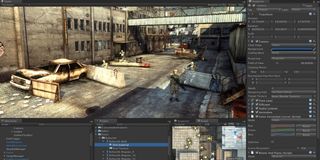 Unity Technology has really been paving a way for developers lately, making tools that scale from the $0 budget basement indie titles, to the AAA games that will appear on today's generation consoles and the upcoming next-generation consoles from Microsoft and Sony. Today, Unity and Qualcomm announced that they have partnered together for both hardware and software ventures, mostly with Unity loading a lot of support for Qualcomm's Snapdragon-powered devices.
Raj Talluri, senior vice-president of product management at Qualcomm Technologies commented about the collaboration, saying...
Unity will be unleashing various games to coincide with their partnership with Qualcomm. The games won't be arriving until later this year, however, so you'll need to wait a while before seeing the fruits of the tag-team labors between Unity and Qualcomm.
We've seen Unity in the news lately a lot due to their announcement for supporting the PlayStation 4, as well as adding official support for the Oculus Rift, this is in addition to a whole bunch of games running on the Unity Engine, including Double Fine's recently announced Broken Age. Adding additional support for mobile devices and Qualcomm-powered devices should prove to be interesting.
David Helgason, CEO of Unity Technologies commented about the news, saying...
You can learn more about Qualcomm by visiting their official website and you can learn more about Unity Technology by visiting their official website.
Staff Writer at CinemaBlend.
Your Daily Blend of Entertainment News
Thank you for signing up to CinemaBlend. You will receive a verification email shortly.
There was a problem. Please refresh the page and try again.