Unity Engine For PlayStation 4 Arriving In Late 2013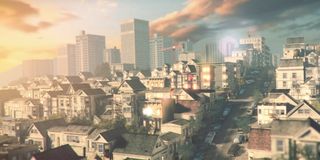 Unity Technology is really making a name in the headlines lately, as their latest efforts includes added support for Sony's upcoming PlayStation 4. The Unity Engine will soon be available for the PS4 but nothing is in stone just yet because the company is still working out some of the kinks.
According to GameIndustry.biz, Unity's support for Sony's new console won't just be a basic transition for the availability of the Unity Engine toolset, they will actually aim to make it easy to convert from one Sony platform to the next with very little re-coding needed.
In a comment to the Unity community, it was stated by Unity Technology that...
Unfortunately, this means that there won't be any Unity Engine 4 titles primed and ready for launch with the PlayStation 4 this holiday season. However, this does give up and coming developers plenty of time to familiarize themselves with the tech and maybe even toss in some Oculus Rift support so when the Unity tools do finally become available for the PlayStation 4, it'll just be a hop, skip and a jump to get the games up and running.
The team at Unity Technology has been working hard to convince more development studios that the Unity Engine can scale from indie titles to AAA blockbuster projects and even ventured far enough to prove it with their real-time CG-quality tech demo called the Butterfly Effect.
For more information on the Unity Engine be sure to visit the Official Website.
Your Daily Blend of Entertainment News
Staff Writer at CinemaBlend.
Your Daily Blend of Entertainment News
Thank you for signing up to CinemaBlend. You will receive a verification email shortly.
There was a problem. Please refresh the page and try again.