VGA 2011: Epic Games Fights Off Zombies With Fortnite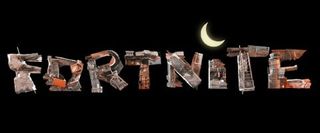 As promised, Epic Games revealed a brand new series at the Spike Video Game Awards. The trailer for Fortnite suggests that this franchise won't be quite as emo as Gears of War. There are definitely some similarities, though.
The trailer shows a group of youths gathering scrap metal in an abandoned city. They then create a rudimentary fort using this metal. We soon find out why they've build this structure: at night, hordes of zombies and other creatures take to the streets and attack the living.
The game seems like it'll be a bit like Horde Mode 2.0 from Gears of War 3. You and other players will presumably build up fortifications and then try to fend off these monsters. This game seems to take the construction aspect a bit further than Gears 3, which merely let players place barricades or strings of barbed wire.
Horde Mode was the best part of Gears so it's tough to hate on a game built around a similar premise. Tough to make any further judgements without knowing more. For now, though, I'm intrigued.
Get More: GameTrailers.com, Fortnite - VGA 2011: Exclusive Debut Trailer, PC Games, PlayStation 3, Xbox 360
Staff Writer at CinemaBlend.
Your Daily Blend of Entertainment News
Thank you for signing up to CinemaBlend. You will receive a verification email shortly.
There was a problem. Please refresh the page and try again.