Valkyria Chronicles II Demo Coming Today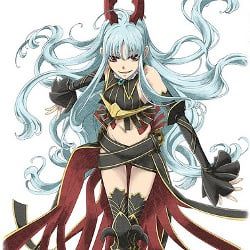 The PlayStation Store update coming later today will include a demo for one of the few PSP games you'll actually want to buy this year. More specifically, it's a demo for tactical RPG Valkyria Chronicles II.
Valkyria Chronicles II is set two years after the events of the first Valkyria Chronicles, which had been released exclusively for the PS3. VC2 adds new character customization options and vehicle parts so you can mold your squad to your liking. In addition to the 200+ mission single-player experience, the game also features competitive and cooperative multiplayer.
The full version of VC2 will arrive on August 31st in North America. Sega plans to release downloadable content for the game somewhere down the line too so stay tuned for news on that.
Staff Writer at CinemaBlend.
Your Daily Blend of Entertainment News
Thank you for signing up to CinemaBlend. You will receive a verification email shortly.
There was a problem. Please refresh the page and try again.