Why Chinese Gamers Aren't Buying PS4 Or Xbox One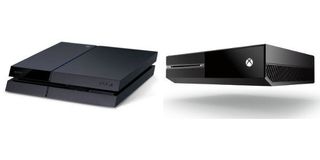 Chinese gamers can now purchase the PS4 and Xbox One legally after the government lifted a ban on their sale. However, many gamers haven't bothered so far.
Market research firm Niko Partners estimates that the PS4 and Xbox One will only sell a combined 550,000 units in China by the end of 2015. By comparison, over a million PS4s were sold in North America on its launch day in November 2013. The PS4 and Xbox One are expected to hit 34 million and 20 million in worldwide sales according to Bloomberg so Chinese sales are just a drop in the bucket for Sony and Microsoft at the moment.
The poor console sales in China are surprising because the country has a huge amount of gamers. Niko's report says that approximately 515 million people in China will play video games this year.
Unfortunately, only a small fraction (9 million) of these gamers play games on their television. One main reason is that PC and mobile gaming are far cheaper options. For mobile gaming, the user already owns a phone for other reasons so there's no additional hardware purchase. Online PC games require a good computer and a high-speed connection but Chinese gamers can simply go to one of 142,000 internet cafes throughout the country to play them for low fees.
On top of all that, PC and mobile games are usually freemium. Chinese gamers can play League of Legends or Hearthstone for countless hours without spending a dime on them. Many players do end up opting for the optional cash purchases but a few bucks here and there is less daunting than paying full price for a new console game.
The PS4 and Xbox One might be able to make inroads if they offered better games. However, the software library for each console is pathetically small in the country. Very few games have been approved by the government due to their restrictive standards. Xbox One players in China could only play ten games launch. The PS4 launched with a mere six games. While the Chinese PS4 could play discs from other regions, importing is an additional expense that just makes console gaming seem even less practical.
Some third-party publishers from the West seem like they've preemptively given up on selling console games in China. Instead, they're adapting their console games to hit the larger free-to-play PC market in that nation. For example, Activision released Call of Duty Online in China. Microsoft will presumably bring Halo Online, currently exclusive to Russia, to China rather than Halo 5.
Xbox One and PS4 have been receiving free-to-play games in recent years as well. While those games might be appealing to the Chinese market, it's still going to be hard to sell those consumers on the pricey consoles themselves.
Your Daily Blend of Entertainment News
Staff Writer at CinemaBlend.