Windows 10 Surveillance Features Come To Windows 7 And 8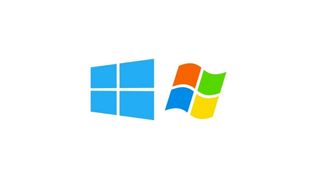 A couple of new system updates have launched for both Windows 7 and Windows 8. These updates have caused somewhat of a stir because they track and send data back to Microsoft. Some individuals have become quite alarmed at the news and are already taking precautions on avoiding the updates.
The news comes courtesy of various sources, but PC World does a rundown on the situation, explaining that there are three major updates for Windows 7 and Windows 8. They bring with them some features that allow them to relay specific data back to Microsoft.
However, let me make it perfectly clear: these are not in anyway equivalent to the privacy-breaching features of Windows 10. Yes, they do relay data back to Microsoft like some of the tools in Windows 10, but it's not personal privacy data.
The three updates include KB3068708, KB3075249 and KB3080149. Majority of the data that they relay are low-level system diagnostics, program utility information and function related operation data. I repeat, they do not collect privacy information like some of the more heinous Windows 10 features.
For instance, over on the official Microsoft Windows page (opens in new tab), the description for update KB3068708 reads...
This is equivalent to the diagnostics data that you may sometimes opt-in to sending to Microsoft when you encounter a BSOD or when a system technician helping you troubleshoot a problem asks for your DirectX diagnostics.
This information is oftentimes relayed to Microsoft regardless during times when users opt to send in system data following a crash or a program failing to load.
However, if you don't want this information being relayed to Microsoft, you can choose to opt out of the CEIP program for both Windows 7 and Windows 8 either through the Help menu or through the program preferences option.
How To Geek explains that you can go into the file settings of a Windows program like Office, and head to the information tab. Open the options menu, head to the Trust Center Settings and then go to the Privacy Options where there should be a check box that you can uncheck that reads "Sign up for the Customer Experience Improvement Program".
A much quicker and easier method is to simply disable automatic updates for Windows, and selectively only add updates that you want. If the KB3068708, KB3075249 and KB3080149 updates have already been installed, you can head to the Windows update section and uninstall the updates if you wish.
Staff Writer at CinemaBlend.
Your Daily Blend of Entertainment News
Thank you for signing up to CinemaBlend. You will receive a verification email shortly.
There was a problem. Please refresh the page and try again.