Windows 10 Is Being Used By A Ton Of Gamers Already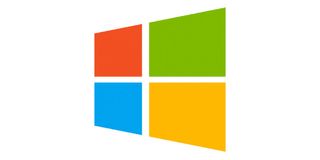 Microsoft has already convinced a lot of PC gamers to switch over to Windows 10 since its July launch. It's now one of the most-used operating systems by Steam users.
The Steam Hardware and Software Survey for August 2015 says that Windows 10 is now the third most popular OS for users. It's behind Windows 7 and Windows 8.1 right now. Here's the full breakdown of usage for Windows users:
Windows 7 (64 bit) - 39.71%
Windows 8.1 (64 bit) - 23.36%
Windows 10 (64 bit) - 16.39%
Windows 7 - 8.83%
Windows XP (32 bit) - 2.76%
Windows 8 (64 bit) - 2.66%
Windows 10 - 0.63%
Windows 8.1 - 0.54%
Windows Vista 32 bit - 0.41%
Windows 8 - 0.22%
Windows Vista 64 bit - 0.21%
The big caveat on this survey is that it's optional so it might not encompass all Steam users. Still, it's echoed by NetMarketShare's data which says Windows 10 is already more used than Windows 8 and Windows Vista among all desktop users. XP has a bigger piece of the pie in NetMarketShare's data but that discrepancy makes sense: Steam users' systems are going to skew toward a newer OS in order to run more modern games.
Windows 10's strong showing in the Steam Survey is also corroborated by Microsoft VP Yusuf Mehdi. He announced earlier this week over Twitter that Windows 10 now has over 75 million users:
The high rate of adoption for Windows 10 can be attributed to its price: free. Microsoft is allowing Windows 7 and Windows 8.1 users to upgrade for no charge. Windows 7 and 8.1 lost a combined 12.86% of the Steam's user base since July while Windows 10 gained a similar amount (13.17%). It's safe to say many gamers are taking Microsoft on the freebie.
There are some other appealing aspects of Windows 10 from a gaming standpoint. DirectX 12 will be exclusive to the operating system and Windows 10 users can stream games from their Xbox One to their PC. Microsoft is really trying to make early adopters out of the gaming crowd with these features and they've been pretty successful thus far.
Windows users make up 95.76% of the Steam user base according to the survey. Mac and Linux account for 3.22% and .92% respectively. Both had less than .1% growth in the past month. It's possible we'll see a larger surge in the Linux share once Steam Machines, which use a Linux-based OS, arrive in November.
Your Daily Blend of Entertainment News
Staff Writer at CinemaBlend.
Your Daily Blend of Entertainment News
Thank you for signing up to CinemaBlend. You will receive a verification email shortly.
There was a problem. Please refresh the page and try again.