Witcher 3 System Requirements Reveal You Probably Need More RAM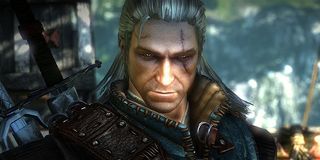 CD Projekt RED shared the final system requirements for The Witcher 3: The Wild Hunt. If you want Geralt and Ciri to look their best, you may need to beef up your system.
Here are the specs that CD Projekt released through Twitter this morning:
Minimum System Requirements:
CPU: Intel i5-2500K 3.3GHz or AMD Phenom II X4 940
Video Card: GeForce GTX 660 or Radeon HD 7870
RAM: 6GB
OS: 64-bit Win 7/Win 8(8.1)
DirectX: 11
Hard Drive Space: 40 GB
Recommended System Requirements:
CPU: Intel i7-3770 3.4 GHz or AMD FX-8350 4 GHz
Video Card: GeForce GTX 770 or Radeon R9 290
RAM: 8GB
OS: 64-bit Win 7/Win 8 (8.1)
DirectX: 11
Hard Drive Space: 40 GB
The requirements are a huge step-up over Witcher 2's. The 2011 RPG could be played with as little as 1GB of Ram and a 2.2 GHz processor. Granted, it would run like crap but it would still run.
The minimum specs for Witcher 3, however, include at least 6GB of RAM and a video card from 2012-ish or later. You'll also need twice as much hard drive space as you did for the previous game in the series. As was the case with Witcher 2, though, you'll probably want your system to be somewhat higher than the minimum so the game doesn't look like a low-res flipbook.
Witcher 3 will be the first game to use REDEngine 3. This engine, an updated version of the tech seen in Witcher 2, is designed specifically with open-world, non-linear RPGs in mind. CD Projekt is building Cyberpunk 2077 with this engine as well.
"If we look at RPGs nowadays we find two approaches, one which emphasizes the story but limits the game world, and one that builds a vast, open world but hampers and simplifies the story," said CD Projekt RED leader Adam Badowski when REDEngine 3 was first announced. "With the REDengine 3 we combine the positive aspects of both approaches for the first time, creating an open environment with a complex, multi-thread story."
"Together with believable characters, a captivating tale and a world where players can roam freely without loading times, we will be able to move gaming to a new level with a realistic feel and full player immersion."
CD Projekt has created a game world said to be 30 times larger than Witcher 2's. Geralt can freely explore these lands via horseback and sailboat. He'll undertake quests that have an impact on this world as well. They estimate the game will take 100 hours to complete in total.
Building such a huge and visually impressive game is taking awhile, though. Witcher 3 has been delayed a couple times since it was first announced. CD Projekt most recently pushed the launch date from February to May.
If upgrading your PC by that time is too daunting, you could always just get the PS4 or Xbox One version. CD Projekt said in the past that the three versions won't be too different.
Staff Writer at CinemaBlend.
Your Daily Blend of Entertainment News
Thank you for signing up to CinemaBlend. You will receive a verification email shortly.
There was a problem. Please refresh the page and try again.