Witcher 3 Ultra Vs. Low Graphics Comparison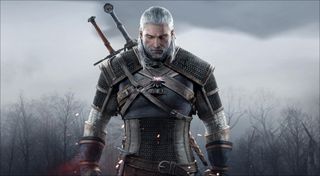 A new video comparison video was released for The Witcher 3: Wild Hunt showing off how the game looks on the minimum settings and the maximum settings. The differences aren't quite as dynamic as you may have been expecting. You can check out the video below courtesy of German gaming site PC Games Hardware.
The video comparison is kind of odd and has left a lot of gamers wondering whether or not it's legitimate. There have been cases in the past where comparisons weren't entirely honest, like what happened with Call of Duty: Ghost and the graphical comparison benchmarks that turned out to have the resolution modified so that the comparisons were running the same resolution.
In this particular case, the graphics are supposed to be the "Ultra" settings versus the "Low" settings for The Witcher 3. Throughout most of the comparisons there are very few changes that actually take place. In the one shot we see that the textures on the wall are lower in the minimum settings and some of the shadows and occlusion are removed. In the other shot near the end of the video where Geralt is looking out over the land, we see that the fog effects are slightly more detailed on the max details settings, as well as higher fidelity trees and wind physic effects for the foliage in the distance.
However, in the earlier shots in the video the comparisons were pretty terrible in regards to reflecting changes. It's tough to tell right now if that's just the limitations of The Witcher 3's graphics settings or if there's something else going on.
One potential explanation is that the game may require a day-one patch to address some of these issues and bring the game up to its intended visual fidelity. In another comparison video by Computec that was made private, but can be viewed over on DSO Gaming, the PS4 version of the game at times actually almost shows higher graphics fidelity than the PC version of the game.
The perceived notion that The Witcher 3 could be so severely downgraded on PC compared to the home consoles made some gamers absolutely livid because they feel as if CD Projekt Red has given more favoritism to the home consoles and purposefully held back the quality of The Witcher 3 for the sake of parity.
According to Gearnuke, CD Projekt Red community coordinator Marcin Momot, commented about the perceived downgrade, stating...
We'll truly be able to tell when more graphics comparisons arrive and better comparisons are made between the finer details and components of the game's visual fidelity. In the meantime it doesn't look so good for PC gamers.
The Witcher 3 drops on May 19th for the Xbox One, PS4 and PC.
Staff Writer at CinemaBlend.