This X-Files-Inspired PS4 Horror Game Looks Terrifyingly Mysterious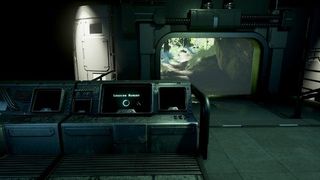 Asemblance is a psychological horror game that draws inspiration from shows like The X-Files, The Twilight Zone and Black Mirrors, but has also stated that there are elements of P.T. that helped make it what it is today. And developer Nilo Studios just announced the game will be coming to PS4.
While there isn't yet much known about the game, the short teaser does give insight into the story. You wake up attached to a strange simulation machine and a voice asks you if you're ready to delve back into your past and discover who you used to be. You can check out the official teaser for the game below.
You can definitely sense the strange science-fiction feeling in the game. I've always been a fan of shows like The Twilight Zone and The X-Files, so I'm not going to be one to shoot down a game that attempts to grasp that same sense of mystery.
Although it is difficult not knowing a lot about the game, it's almost intriguing that they're keeping it a little mysterious. When you're knee-deep in an episode of Twilight Zone, you don't really understand what's going on until that final "ah-ha" moment when suddenly everything makes sense and the catch is revealed. I guess you could relate it to that format, and if that's the case, I guess I can wait a little longer to get my hands on it.
Nilo Studios' creative director, Niles, actually worked for Bungie for about 10 years working on games like Destiny and Halo before splitting off to create Nilo Studios in Seattle, Washington. So while his resume is impressive, I can't wait to see what Nilo Studios does with Asemblance.
For more information, you can check out Asemblance's official website.
Your Daily Blend of Entertainment News
Thank you for signing up to CinemaBlend. You will receive a verification email shortly.
There was a problem. Please refresh the page and try again.