Xbox 360 And Xbox One Get Four Free Games In July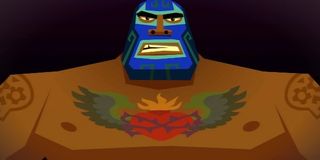 Microsoft has announced the Games with Gold titles for July. They plan to give away two free games apiece on Xbox 360 and Xbox One to Xbox Live Gold members.
Xbox 360 owners will be able to download Gotham City Impostors starting on July 1st. In this multiplayer shooter from F.E.A.R. Monolith, gangs of Batman and Joker wannabes fight for control of locations throughout the city. The game supports online battles for up to twelve players. These amateur vigilantes and villains have access to traditional weapons like guns and knives along with more outrageous gadgets like roller skates and an explosive jack-in-the-box.
Gotham City Impostors will be available for free until July 16th. On that day, it'll be swapped out for BattleBlock Theater, the latest game from the creators of Castle Crashers. BattleBlock Theater stars prisoners forced to play deadly games by their cat wardens. The platformer's obstacle-filled levels can be tackled alone or with a friend. BBT also features a four-player Arena Mode with competitive match types like King of the Hill.
Over on Xbox One, gamers will get Guacamelee! Super Turbo Championship Edition. Guacamelee is a Metroidvania-style game with platforming, combo-based battles and an open-ended 2D world. The Super Turbo Championship Edition comes loaded with the post-launch DLC for other platforms along with new levels and bosses. The original version was one of my favorite games of 2013 so I suspect you'll enjoy that same experience with extra bits tacked onto it.
The other July free game for Xbox One is Max: The Curse of Brotherhood...again. Max was one of the two Games with Gold for Xbox One offered in June as well. I was curious how Microsoft was going to give out two freebies per month on XB1 in spite of the console's small library. Now we know the answer: they're going to rotate in one new game per month. That's a disappointment but probably a necessity at this point in the Xbox One's lifespan.
Personally, I wish that they had kept Halo: Spartan Assault in the rotation instead of Max. I thought The Curse of Brotherhood had some interesting ideas but the execution was really sloppy. Still, it's good enough to be worth a free download if you've got time to kill.
The free Xbox 360 titles downloaded through Games with Gold will stay in your library permanently, even if you drop your Xbox Live Gold subscription at a later date. Games with Gold works like PlayStation Plus on Xbox One, though: if you stop paying the premium subscription, you lose access to the freebies.
Your Daily Blend of Entertainment News
Staff Writer at CinemaBlend.