'Rosaline' Spoiler Video Interviews with Kaitlyn Dever, Isabela Merced & More
Watch the cast of Hulu's 'Rosaline' discuss their favorite moments on set, old characters they'd like to revisit, and more!
The cast of 'Rosaline,' including Kaitlyn Dever, Isabela Merced, Kyle Allen, Sean Teale, and Minnie Driver are joined by Director Karen Maine to discuss Hulu's hilarious twist on 'Romeo & Juliet.' Watch as they discuss their favorite recreated scenes and characters, past works like 'Booksmart' and 'Will and Grace,' and future projects like Sony's 'Madame Web.'
Video Chapters:
00:00 - Intro / Romeo x Dario Tease
00:18 - Isabela Merced and Kyle Allen On Their Favorite Changes Made To The Starcrossed Lovers
01:31 - 'Rosaline's' Director On What Drew Her To This Project
02:44 - The 'Rosaline' Cast On Their Favorite Scenes To Put A 'Twist' On
05:21 - Director Karen Maine On Adapting Modern Songs With A Renaissance Twist For The Score
06:30 - Kaitlyn Dever and Sean Teale Have Spinoff Ideas For 'Booksmart'
07:55 - Minnie Driver On Roles She'd Like To Revisit (Including 'Will & Grace')
08:49 - Isabela Merced Has An Unexpected Favorite 'Rosaline' Character
09:02 - Kyle Allen And Sean Teale Want To See A Romeo x Dario Love Story
10:18 - How Isabela Merced Feels About Starring In 'Madame Web' In The Sony Spiderverse
Your Daily Blend of Entertainment News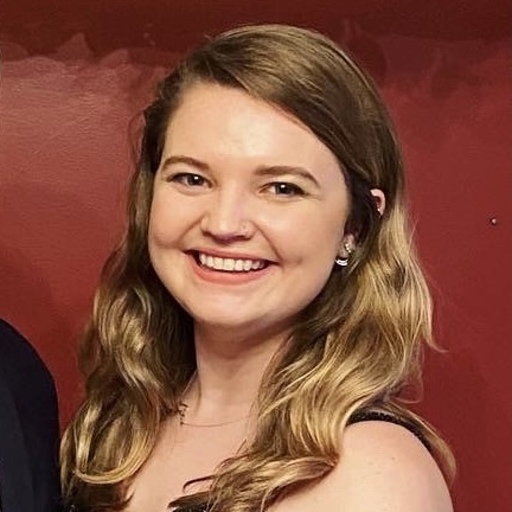 Katie was born and raised in St. Louis, and got her degree in Journalism even though she was the first to raise her hand when a professor asked "who here hates reporting?" She loves everything about video production, which probably stems from her obsession with movies and TV since she was young. When she's not dominating at Scene It? or scheming over the video team's workflow, she's probably snuggling with her dog or re-reading the Sarah J. Maas universe for the third time.