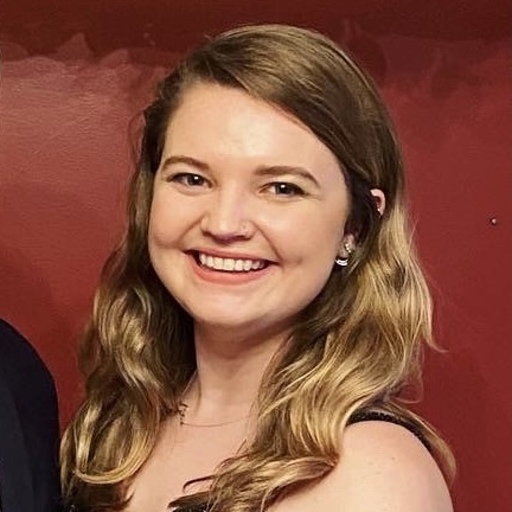 Katie Hughes
Video Project Manager
The Background: Katie Hughes is a Video Project Manager at CinemaBlend. She grew up the Scene-It champion in her household, so it was inevitable she'd end up in entertainment. She graduated early and with honors from the University of Missouri - Columbia in 2017 with a degree in Convergence Journalism with an emphasis in Multimedia Producing. While she was hired as an intern for CinemaBlend's former parent company right out of college, she was promoted shortly thereafter to a full-time Video Producer. Later earning the title of Senior Video Producer, she owned the workflow and quality assurance of CinemaBlend's on-site video content. She also continues to contribute to CinemaBlends premium content on YouTube, including interview packages and longer-form reviews and analyses of the hottest new films and TV shows. Now, she keeps the video team organized and ahead of the curve while managing their external partnerships as the Video Project Manager.
What She's Into: Katie is here for all things streaming. Her most recent binges include a rewatch of "Outlander" on Starz, "The Great" Season 3 on Hulu, "House of the Dragon" on HBO Max and "Shrinking" on Apple TV+. She's also a sucker for all things Marvel dropping on Disney+. She can't exactly name a favorite movie, but she does have favorite genres: superhero cinematic universes and psychologically thrilling dramas. When she's not catching up on what's new, she can probably be found watching 'Schitt's Creek' or 'New Girl' for the thousandth time, or reading every book Sarah J. Maas has published.
What She's Excited About Right Now: Bridgerton's latest season and BARBIE!