25 Worst Songs To Come On During Sex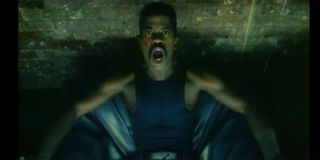 We've all been in that situation. You're exchanging more than pleasantries with a significant other (or loose stranger) when your iPod, set on random, decides to iCockblock you by blasting a wildly embarrassing tune. Amidst the angry glares, your brain freezes, internally fighting about whether its worth riding the unromantic storm out or physically getting up to end the suffering. Like Silent Bob in Mallrats, you desperately ask Yoda for use of the force, but Jedi mind tricks can't save you now. Doubts have started to enter the once enthusiastic partner's mind, and it's only a matter of time before she develops a fraudulent headache.
Next time think ahead! Either make-up your own nookie playlist (which, ironically, should not include "Nookie") or move all of the following songs into a separate folder. You'll thank me later.
#1) Go Cubs Go by Steve Goodman. Why? Because if there's one thing in the world with a more impotent track record than you, it's the goddamn Cubs. Besides, who wants to think about the collapse of '69 or Hack Wilson while trying to perform?
#2) Funky Town by Lips Inc. Why? Even if the backing beat wasn't straight out of Studio-54, the robotic voice which shows up mid-song is enough to tarnish and forever ruin any positive mojo.
#3) Man! I Feel Like A Woman by Shania Twain. Why? Just try thrusting to "Color my hair-do what I dare. Oh-oh-oh."
#4) Working For The Weekend by Loverboy. Why? Fifteen years ago–sure. But Chris Farley's butt crack exposure in the Chippendale's dance castrated this disc a long time ago.
#5) She Blinded Me With Science by Thomas Dolby. Why? The synthesizer + periodic table= jerking off alone.
#6) Horse With No Name by America. Why? While exploring someone's desert on a horse with no name is a funny euphemism, it should never ever be uttered out loud. Ever.
#7) Word Up by Cameo. Why? If you've ever seen lead singer Larry Blackmon's codpiece, you'll know why.
#8) Centerfield by John Fogerty. Why? No one who's ever begged to get into a little league game has ever been laid. You won't be the first.
#9) Strange Fruit by Billie Holiday. Why? Biting commentaries on racism aren't as arousing as you'd expect.
#10) Werewolves Of London by Warren Zevon. Why? Unless you're significantly more hairy than Robin Williams, I'd avoid this one at all costs.
#11) I Put A Spell On You by Screamin' Jay. Why? That creepy scream would make Charles Manson cry, let alone your lady friend. Plus, Screamin' Jay fathered over fifty illegitimate children. You don't want to be thinking about that while having unprotected sex with some woman you picked up at Sizzler.
#12) Do You Wanna Touch Me by Joan Jett. Why? Because Gary Glitter wrote that song. He's currently jailed in Vietnam because a child asked him the same question.
#13) All The Young Dudes by Mott The Hoople. Why? Do you really want the woman your currently bedding thinking about all the other young dudes who could be carrying her news?
#14) The Wreck Of The Edmund Fitzgerald by Gordon Lightfoot. Why? Because twenty-nine people died, you horny, insensitive prick.
#15) Summer Girls by LFO. Why? Lines like "Your dad took off when you were four years old", "There was a good man named Paul Revere" and "Chinese food makes me sick" would even shut down Wilt Chamberline.
#16) Break Stuff by Limp Bizkit. Why? I don't care if you 'pack a chainsaw.' Your girl doesn't want to hear Fred scream about how she'll be 'leaving with a fat lip.' In the immortal words of Billy Madison, "That's assault, brother."
#17) Old Time Rock N Roll by Bob Seger. Why? Sure, she'll do some dirty things to Tom Cruise errr...you during this song, but be prepared for her to shout out Joel Goodsen's name at least once.
#18) Bad To The Bone by George Thorogood. Why? Because you're a skinny white guy whose got the shit kicked out of him in every fight he's ever been in.
#19) The Benny Hill Show Theme Song. Why? Unless you want a gang of inept police officers to barge in and chase you in a circle, avoid this one like the plague. Actually, on second thought, I wholeheartedly advise this one, as long as its taped and emailed to mackrawden(at)cinemablend.com
#20) This Is Such A Pity by Weezer. Why? She's already thinking it. No reason to bring it up.
#21) Say Yes by Elliott Smith. Why? Because you might accidentally cut North to South.
#22) Last Kiss by Pearl Jam. Why? James Spader's character in Cronenberg's automobile accident/ erotica film Crash can ignore this suggestion.
#23) Down Under by Men At Work. Why? We all love Colin Hays' voice, but the song isn't about what you'd think, pervert.
#24) Goodbye Yellow Brick Road by Elton John. Why? Goodbye ass.
#25) The Hurricane by Bob Dylan. Why? How embarrassing is it going to be when you both realize this song went on longer than you did? Plus, do you know what Ruben Carter would do if he found out you were having sex to his song? Even at seventy, he'd still destroy your psyche, crushing your boner in the process.
Think I missed any tunes to avoid? Leave a comment, posting them below.
Your Daily Blend of Entertainment News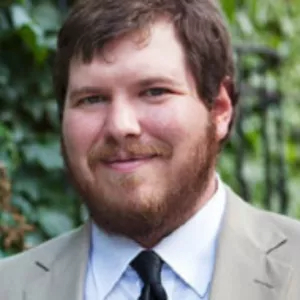 Enthusiastic about Clue, case-of-the-week mysteries, a great wrestling promo and cookies at Disney World. Less enthusiastic about the pricing structure of cable, loud noises and Tuesdays.